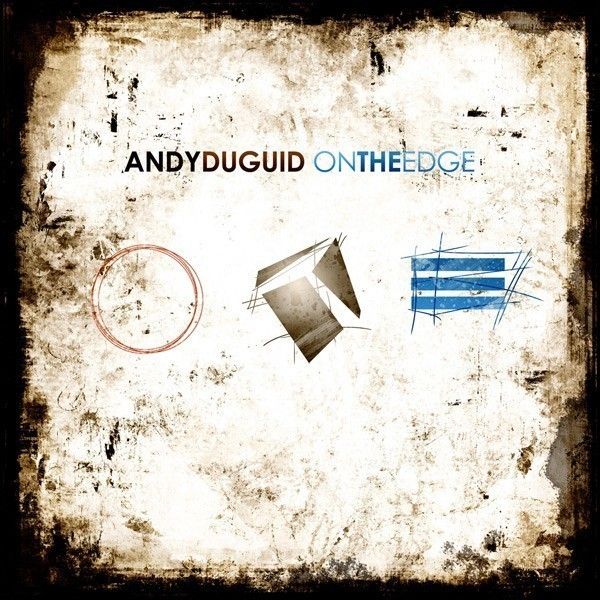 Andy Duguid – On The Edge
The archetypal producer risk-taker, Andy Duguid is a man on the cutting edge. His independent in-studio approach has placed him in a coveted position – his music sought and respected by the DJ underground and establishment alike. With his debut album, 2008's 'Believe', the Scotsman hardwired his reputation as a skilled sound-shaper – a name that came quick to the lips of those in the know. Now, five years on and after an uncountable number of late-night studio hours, the follow up to 'Believe' is here. Andy is about to push those limits once again.
With spinners bible DJ Mag last month dubbing him "the martinet of 'doin'-it-different", 'On The Edge' sees Andy passage house hinterlands, progressive atmospheres, harmonic trance highs and all points between. Featuring vocal turns from Julie Thompson, Jaren, Audrey Gallagher, Seri and other leading light EDM singer-songwriters, 'On The Edge' brings 12 new pieces of music and 12 new reasons to embrace the matchless sound of Duguid.
'On The Edge's title track also takes the role of its lead-out – an overture exploration into super-string theory. Weaving unconventionally FX'd vocal harmonics into its lustre-filled strings; it's backed by intricately programmed drum & percussion pulsation. Further in, 'Paradise' (aka 'Richard's Theme') swirls the atmosphere, progresses the prog and side orders shots of electronica. Duguid houses up the drums on 'Percussion Man', hotwires the bass and employs deliriously kaleidoscopic FX. With its infectious once-heard/ never forgotten xylophonic riff, its reaches deep into the EDM wormhole.
In and amongst 'On The Edge's embarrassment of riches, trance is as key a composite as ever to Andy's "soundtrack". 'Tiago' has Med-trance blood coursing through its veins – every hothouse minute taking it closer to its breakdown equator and side-chain-compressed combustion finale. Toughening the trance stance, 'I Want To Believe' lets the drums rain heavy and Shannon Hurley's vocals burn down though the speaker cables. Setting loose its feverish whoops, it bridges its climactic moments with big room destructing sirens.
Andy's musical mind continues to race, bringing sounds and ideas from the left field. Lizzie Curious (whose songs have previously graced the tracks of StoneBridge and Robbie Rivera) lends it further idiosyncrasy. Her voice backed by the avant-garde chiming melodies of 'Music Box' presage the hard-groove kicks of Duguid's production and its club-busting tubular lead line.
'On The Edge' broadens its range further, interconnecting moodier tones with more poignant themes. Julie Thompson's vocal cuts deep on 'Skin & Bones'; Jaren's cryptic lyrics & song form the woozy, dream-state bedrock of the enigmatic '7even', while Seri bears heart & soul on 'Hurt'. Current single 'In This Moment' puts the voice of Audrey 'Big Skies' Gallagher centrestage and, amplified by Andy feel-good house licks, brings outdoor festival style vibes to the album.
'On The Edge' is the consummate 'Believe' follow-up from a producer that MIXMAG says is "ever ready to take a risk or three". It's out through Magik Muzik on September 16th 2013.
CD & Digital Download forthcoming through Black Hole Recordings, 16th September 2013
– pre-order here: https://itunes.apple.com/us/album/on-edge-bonus-track-version/id690482541)