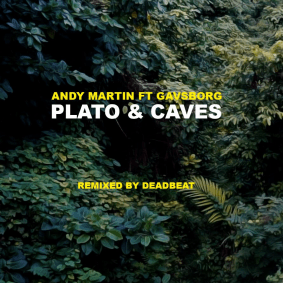 Andy Martin ft Gavsborg – Plato & Caves EP
Mole Audio is a brand new label based in Berlin that will be exploring the ongoing echoes of Jamaican dub music in the context of the contemporary electronic music scene. Behind the first release is Andy Martin, a key player in the Mexican scene, while Deadbeat and Nit Yardman (aka Martin himself in a more classically inclined dub mindset) serve up superb remixes.
Martin is a Mexican-Jamaican producer who mixes up sci-fi techno and Latin Caribbean sounds with a futuristic edge. A key part of his native scene and someone right at the vanguard, he plays all over the continent and this new EP finds him link with Gavin Blair aka Gavsborg, an important figure in Jamaican dancehall and driving force of the Kingston based collective Equiknoxx Music, who perform at the likes of MUTEK, Dekmantel and Ableton Loop.
The single comes with a video which is an homage to Jamaican culture and the way its sounds have influenced generations around the world, and was created as a way to deepen the connections between the audience and the culture beyond the music.
The single itself is seven superbly constructed minutes of dark and involving drum programming, warm dub and raw percussion. A male vocal layers in some extra smoky atmospheres and the whole off-kilter groove is designed to get you moving. The excellent Nit Yardman Version is a more traditional dub, with oodles of echo and reverb, wet hits and rattling snares that cocoon you in sound.
Then comes a remix from Deabeat, the dub laden minimal master from labels like Cynosure, Revolver and Scape. He is a key player in the genre and re-works the track into a hypnotic affair with mind melting loops, gorgeous dub undercurrents and exquisite synth work.
Last of all, a Foggy Jungle Version layers up the twisted synths and broken beat drums into an intoxicating rhythm, with suspenseful synths and freaky effects all resulting in something that sounds like little else.
This is a standout first release that sets a perfect tone for this fascinating new label.
1. Plato & Caves
2. Plato & Dubs (Nit Yardman Version)
3. Plato & Caves (Deadbeat's Hurricane Season Dub)
4. Plato & Caves (Foggy Jungle Version)