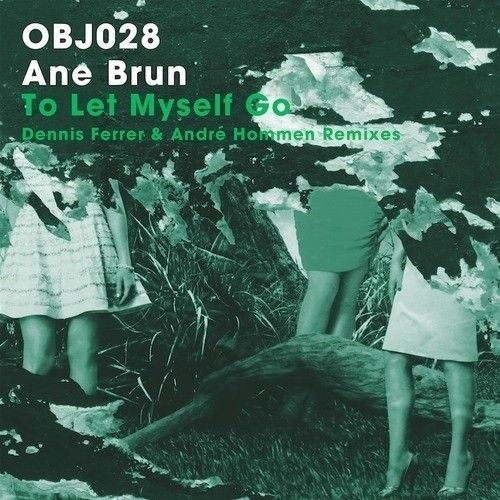 Ane Brun – To Let Myself Go
This month sees Dennis Ferrer's Objektivity imprint releasing a stellar new two-tracker, in the form of remixes of Ane Brun's 'To Let Myself Go' from Dennis Ferrer and André Hommen.
This well-crafted EP showcases a tug of war between ethereal and electronic. With Dennis Ferrer providing a measured pace and André a driving bassline, the world-acclaimed Ane's soul-drenched vocals ring out across this EP, forging a unique sonic landscape.
The first remix from the label boss himself is a more thoughtful track which locks into a slower groove, layered with synths and Ane's haunting vocals. André Hommen, whose first solo EP drops on the label next month, delivers a high energy pulse-elevating interpretation sure to get dancefloors on their feet.
It's been a whole six years since we last saw the Scandinavian singing song-writing sensation releasing on this New York label. Back in 2008, the Henrik Schwarz remix of her track 'Headphone Silence' complete with an edit from label boss Ferrer himself was welcomed with open ears and a string of rave reviews including a 4.5 star rating from Resident Advisor. And as Ane's hypnotic vocals lure you in to both remixes on this new release, you can rest assured; it has been worth the wait.
In a world with new releases rife and ever-present danger of slipping into an almost formulaic uniformity, this is an EP where both the artists and the Objektivity label display an unwavering commitment to creating something different.
After Ferrer discussed the remixes in a recent interview and Hommen featured his interpretation of the track during the Objektivity Boiler Room NYC Takeover in February, both versions have been causing quite a stir amongst peers and Objektivity fans alike. 'To Let Myself Go' drops digitally on April 22nd, continuing Objektivity's ongoing success.
Ane Brun – To Let Myself Go (OBJ028) – Objektivity
1. Dennis Ferrer Remix
2. André Hommen Remix