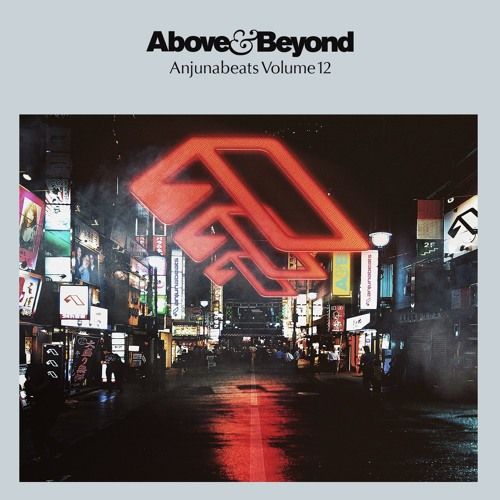 Above & Beyond - Anjunabeats Vol 12
Having begun the year with the release of their critically acclaimed and Best Dance Record Grammy nominated third LP 'We Are All We Need', Above & Beyond cap off their most prolific year yet with 'Anjunabeats Volume 12'.
As DJs, 2015 has seen the trio play headline shows at Wembley Arena, The Forum, Los Angeles and Sydney's All Phone's Arena, as well as headline festival slots at Creamfields, EDC Vegas and Electric Zoo. As label owners, they continue to nurture artists who are defining the future of electronic music.
Across its 15 year history, Above & Beyond's Anjunabeats label has developed talent such as Andrew Bayer, ilan Bluestone, Mat Zo, Arty and Audien; picking up Grammy nominations and critical acclaim along the way.
With the label's biggest North American tour set to take place early in 2016, on 'Anjunabeats Volume 12' Above & Beyond present two mixes that demonstrate their commitment to the forward-thinking, rich melodic sounds that have earned the label cult status with fans, industry and musicians alike.
With a nod to the deep, emotive house music that has seen sister label Anjunadeep flourish in recent years, CD1 features the hypnotic sounds of the Howling, Cubicolor and Lane 8, as well as one of Oliver Smith's deeper offerings and some slow burning, progressive magic from Jaytech. Elsewhere, Vintage & Morelli, Third Party (under their TP guise) and Leu Leu Land make their Anjuna debuts, with Sunny Lax, Kyau & Albert and Jason Ross all contributing more energetic offerings.
The long awaited return of Above & Beyond and Justine Suissa's OceanLab project heads up CD2 with a gorgeous stripped back version of 'Another Chance'; previously debuted in club mix form at ABGT150. The newest member of the Anjuna team, Grum, adds his unmistakable progressive sound, former Norin & Rad star Nick Sember hits new heights and the ever-ascendant Ilan Bluestone teams up with find-of-the-year vocalist Giuseppe de Luca for 'Bigger Than Love'.
In keeping with tradition of being included on every Anjunabeats Volume compilation to date, mainstay Oliver Smith features again with his second, clubbier offering and Above & Beyond themselves offer a string of personal productions including the head-turning 'A.I'., and remixes of Faithless and Jean Michel Jarre & Tangerine Dream.
Whilst 2016 will see the act return to their acoustic project and take on the globe's most iconic concert halls as a full band, 'Anjunabeats Volume 12' is a reminder of their wide-reaching influence within club music.
ANJUNABEATS VOLUME 12 – TRACKLIST

Disc 1

01 Howling X Machina (Cubicolor Remix)
02 Thomas Schwartz & Fausto Fanizza Circles
03 Oliver Smith Your Love
04 Jaytech Great Divide
05 Cubicolor Got This Feeling (Lane 8 Remix)
06 Vintage & Morelli Contrasts
07 Yotto feat. CAPS Wondering (Club Mix)
08 TP & Leu Leu Land Revelation
09 Jerome Isma-Ae & Alastor feat. London Thor Smoke & Mirrors
10 Above & Beyond feat. Gemma Hayes Counting Down The Days (Yotto Remix)
11 Spencer Brown Wannamaker
12 Boom Jinx & Meredith Call Bring Me Back Around
13 Andrew Bayer Memories
14 Kyau & Albert Bend Girl
15 Sunny Lax Enceladus
16 Above & Beyond feat. Zoë Johnston Treasure (Kyau & Albert Remix)
17 Jason Ross & Wrechiski Frontier

Disc 2

01 Above & Beyond pres. OceanLab Another Chance
02 Grum feat. Rothchild Under Your Skin
03 Nick Sember Mezzo Forte
04 Faithless Salva Mea 2.0 (Above & Beyond Remix)
05 Jean-Michel Jarre & Tangerine Dream Zero Gravity (Above & Beyond Remix)
06 Above & Beyond Out Of Time (Above & Beyond Club Mix)
07 Arty Kate (2015 Remix)
08 Above & Beyond feat. Zoë Johnston Fly To New York (Above & Beyond vs. Jason Ross Club Mix)
09 Genix & Sunny Lax Black Water
10 ilan Bluestone feat. Giuseppe de Luca Bigger Than Love
11 Kyau & Albert About The Sun
12 Oliver Smith Mirage
13 Above & Beyond A.I.
14 Andrew Bayer Celestial
15 ilan Bluestone & Maor Levi feat. Jeza Shake The Air
16 Above & Beyond feat. Justine Suissa Little Something (Super8 & Tab Remix)
17 Andrew Bayer Nobody Told Me
18. Above & Beyond Alone Tonight (Jason Ross Remix)