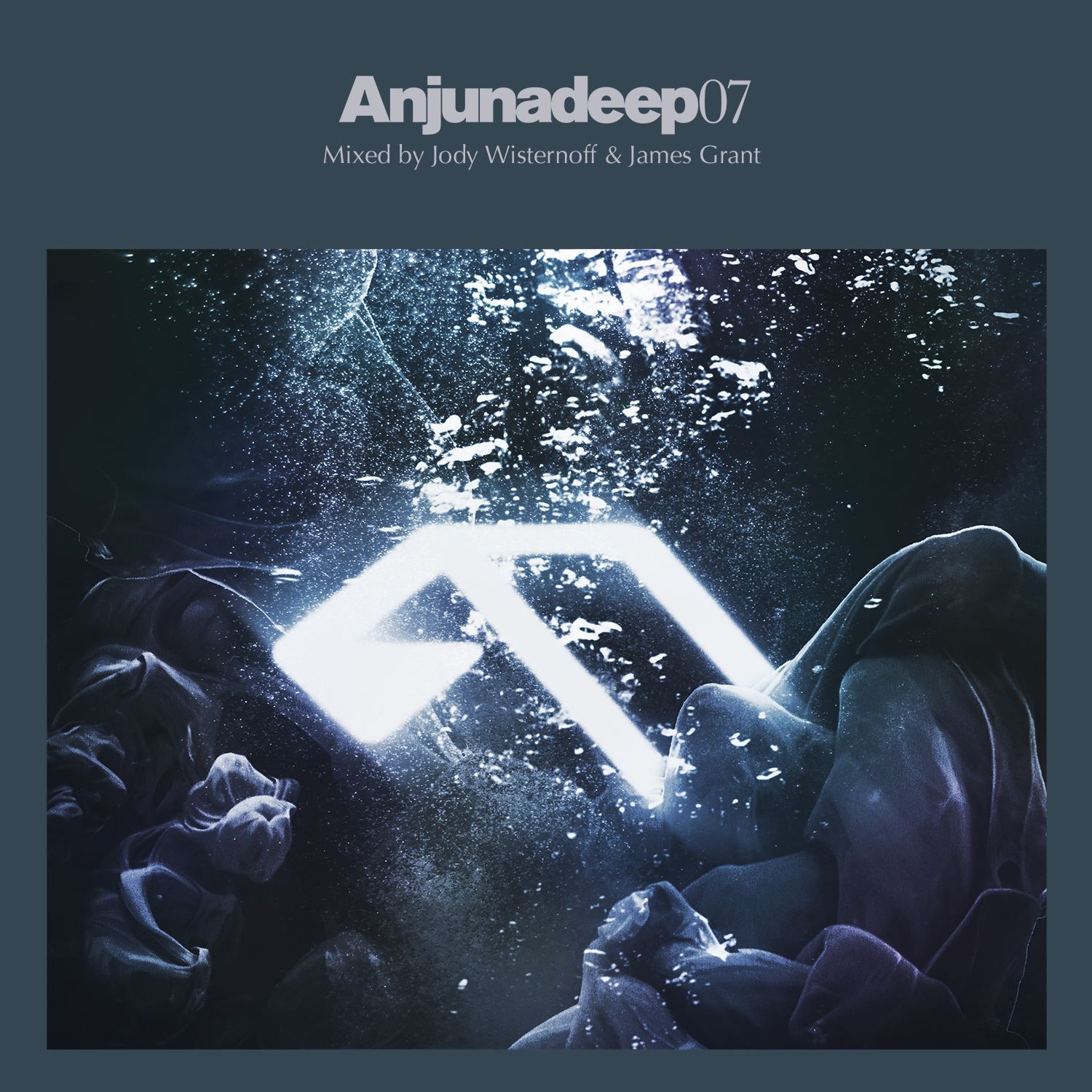 MIXED BY JODY WISTERNOFF & JAMES GRANT - Anjunadeep Volume 7
Dedicated to deep and emotive electronic music, Anjunadeep holds a unique position in the modern dance music world, championing music heard on the huge stages of Coachella and EDC to the intimate dancefloors of Europe and everywhere in between. With glowing press coverage as diverse as The Wall Street Journal and Resident Advisor, the label keeps itself firmly rooted in the European underground whilst taking North America and beyond by storm.

This widespread appeal and ability to fluidly blend music from different ends of the electronic spectrum has seen recent releases pick up massive support from global tastemakers including Zane Lowe, Pete Tong, Annie Mac, Jason Bentley and more, and it's hard to find a DJ on the circuit who hasn't been playing Anjunadeep's releases over the past 12 months (Sasha, Eric Prydz, Laurent Garnier, Tensnake, Lee Burridge, Danny Tenaglia, Todd Edwards, Gorgon City, Mano Le Tough, Tiga and Guy Gerber are amongst those supporting in the past year).

The seventh installment of their acclaimed iTunes Dance Chart-topping series sees Anjunadeep showcase the label's sound across two discs of cinematic house, techno and electronica, taking the listener on a sprawling journey through the deeper waters of electronic music.

The first part of the double mix kicks off with beautiful electronica from label favourites and new faces alike such as Esteble, Dems, Solomon Grey, Jody Wisternoff and 16 Bit Lolitas, before burning slowly through exclusive new tracks from Yotto, Lancelot and Lane 8. Disc 1 closes with deep gems from label stalwarts Kahwe, John Monkman and Vincenzo.

Part 2 of the compilation moves is a sublime showcase of the labels deep dancefloor sound, beginning with gentle melodies from Croquet Club, Ryan Davis and Cubicolor, before trippy contributions from Dave DK and Maribou State blend darker atmospherics with warm lush melodies from Matthias Vogt, Dusky and Lancelot. New additions to the label roster Moon Boots and Way Out West lead us through mesmeric textures and hands-in-the-air moments to a fitting finale – Global Communication's first new material in 18 years.

An A&R hotbed, the label is celebrated for releasing the debut LP from Dusky – now one of house music's most in demand acts, nurturing emerging talents such as Lane 8, Croquet Club and Cubicolor whilst also working closely with legendary artists like Tom Middleton and Way Out West.

Label boss James Grant has built a cult following over the years, with his mixes and compilations an annual highlight in the Anjunadeep calendar, whilst Bristol's Jody Wisternoff, one half of legendary act Way Out West, has a reputation as a old-school crate digger and talent spotter, as his widely popular radio shows and packed touring schedule can attest to.
Disc 1

01 Esteble Passage
02 Solomon Grey Miradors (Jody Wisternoff & James Grant Remix)
03 16 Bit Lolitas More Than Music feat. Lucy Iris
04 DEMS Never Have, Never Will
05 Downtown Party Network Space Me Out (Jody Wisternoff & James Grant Edit)
06 Thomas Schwartz & Fausto Fanizza Dawn To Dusk
07 Yotto Slowly
08 Lane 8 Rise
09 16 Bit Lolitas Love Left
10 Vincenzo All About You feat. Lisa Shaw (Seb Dhajje Remix)
11 16 Bit Lolitas Sediment
12 Lancelot Glass Voices feat. Laura Jae
13 Solomon Grey Twilight (John Monkman Remix)
14 16 Bit Lolitas Stardust feat. Lucy Iris
15 Yotto Wondering feat. CAPS
16 Kahwe Prophets (Outro Edit)

Disc 2

01 Croquet Club Go Slow
02 Ryan Davis Brun
03 Cubicolor Enigma
04 Martin Roth Have You Ever
05 Universal Solution Cordoba
06 16 Bit Lolitas Not The Only One (Anjunadeep 07 Mix)
07 Dave DK Whitehill feat. Piper Davis
08 Maribou State Rituals (MS Edit)
09 Matthias Vogt Seven Summits
10 Lancelot Mover
11 DEMS Made For Myself (Jody Wisternoff & James Grant Remix)
12 Moon Boots Red Sky
13 Jody Wisternoff The Bridge feat. Sian Evans (Anjunadeep 07 Mix)
14 Meramek Know Me
15 Way Out West Tuesday Maybe
16 Dusky Skin Deep (Global Communication Remix)