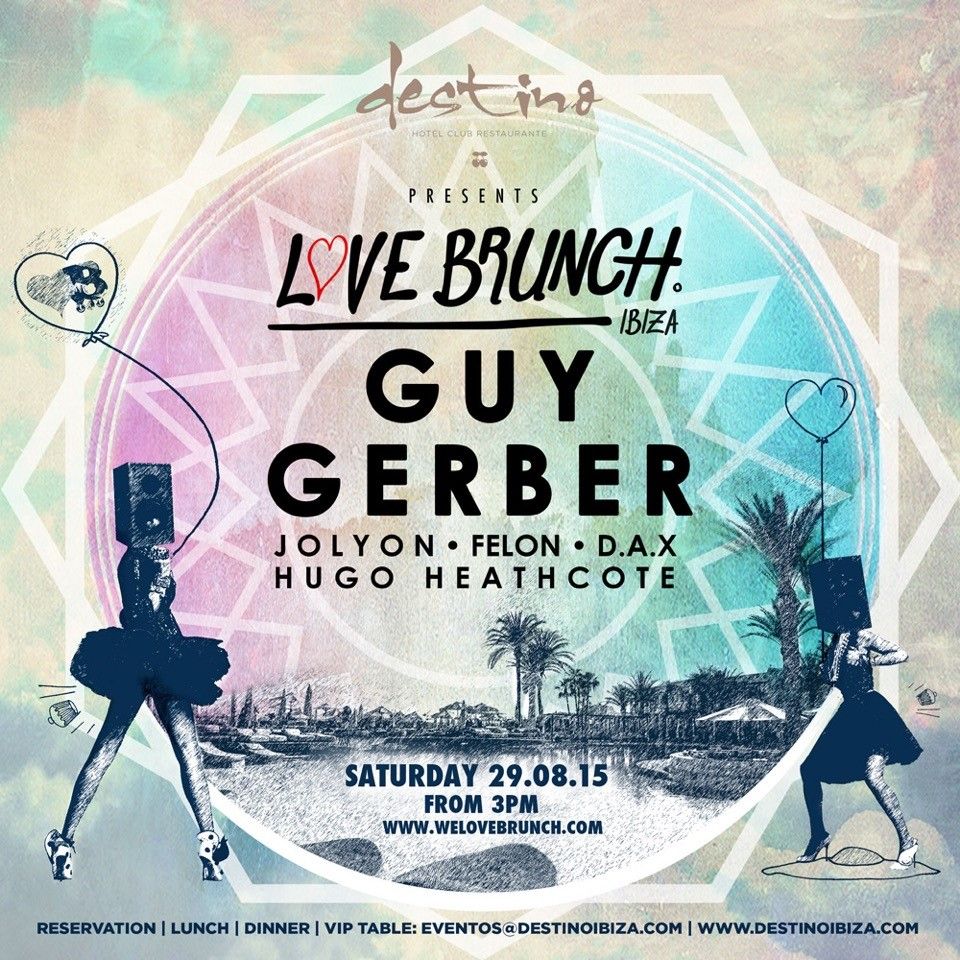 ANNUAL IBIZA LOVE BRUNCH AT DESTINO W. GUY GERBER
Love Brunch is returning to Ibiza for a fourth year in a row and are all set to take over Destino Pacha Resort on Saturday 29th August with none other than Rumors main man Guy Gerber headlining.
Guy Gerber is a true house and techno tastemaker who has been a regard in Ibzai this summer, as well as at clubs and festivals all over the world. His label is a modern deep house bastion and his own productions, as well as an album with none other than P.Diddy, are always essential affairs that are rich in melody.
If you don't know, LOVE BRUNCH is the first event of its kind to successfully merge eating, drinking and dancing with great production and fine DJs. Expect everything from gymnasts to fire eaters, ballerinas to contortionists and much more besides.
Lunch will be served from 3pm at this event, and if you wish to join please book by emailing [email protected]. Everyone will be eating and hanging out at the hotel during the day before things kick off at 4pm so get down early.
For a taste of what to expect, check this teaser video:

GUY GERBER | LOVE BRUNCH IBIZA | DESTINO | 2015 from Love Brunch on Vimeo.
TIMINGS: 4PM – 12AM
LOCATION: Destino Hotel, Ibiza
TABLES: [email protected]
TICKETS: https://www.kweekweek.com/lovebrunch/love-brunch-presents-guy-gerber-ibiza-destino