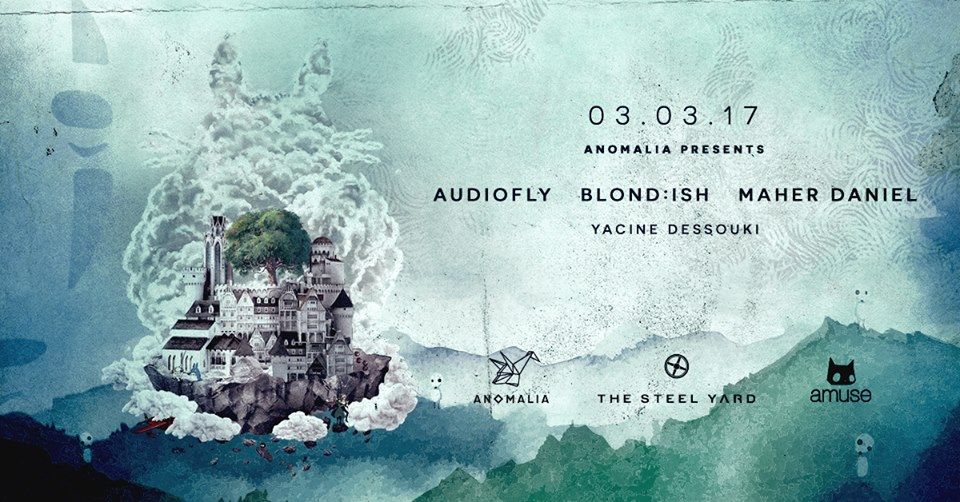 Anomalia Chapter 2
Anomalia Chapter 2 // Audiofly, BLOND:ISH & Maher Daniel
After the huge success of their first event, Anomalia is all poised to elevate the European nightlife scene once again, one immersive event at a time. Next up is a reinterpretation of Hayao Miyazaki's world, orchestrated through the sounds of Audiofly, BLOND:ISH, Maher Daniel, and Yacine Dessouki on March 3rd at the Steelyard London.
Hayao Miyazaki is a Japanese film director, producer, screenwriter, animator, author, and manga artist with a body of work spanning five decades. In that time he has has attained international acclaim as a masterful storyteller and as a maker of anime feature films and, along with Isao Takahata, co-founded Studio Ghibli, a film and animation studio.
Those who took the trip with Anomalia first time round were treated to hypnotic visuals, unparalleled decorations and an equally impressive musical lineup. It made for a magical and memorable event and set a high benchmark. Set in the suitably industrial space that is The Steelyard, a perfect location with high-arches, state-of-the-art sound system and architectural lighting, chapter two will take it up a notch so prepare for an unforgettable journey with many more surprises to be unveiled as we approach the opening of new doors into an elevated dimension of music, whimsy, and wonder.
Say the promoters of these wondrous events, "we're aiming to diversify the themes and do things that are a bit more abstract – instead of a party at the museum, we want to bring the museum to the party."
After this mouthwatering event, Anomalia has lined-up some more sumptuous parties, firstly on July 7th for Chapter 3, which goes under the title of The Surreal World of Salvador Dali, then on November 24th for Chapter 4, the one year anniversary party, Rising from the Ashes of Pompeii.
Chapter 2 Lineup
Audiofly
Blond:ish
Maher Daniel
Yacine Dessouki
Links
Facebook Event: https://www.facebook.com/events/587518384774186/
Facebook Official: https://www.facebook.com/anomaliaevents/