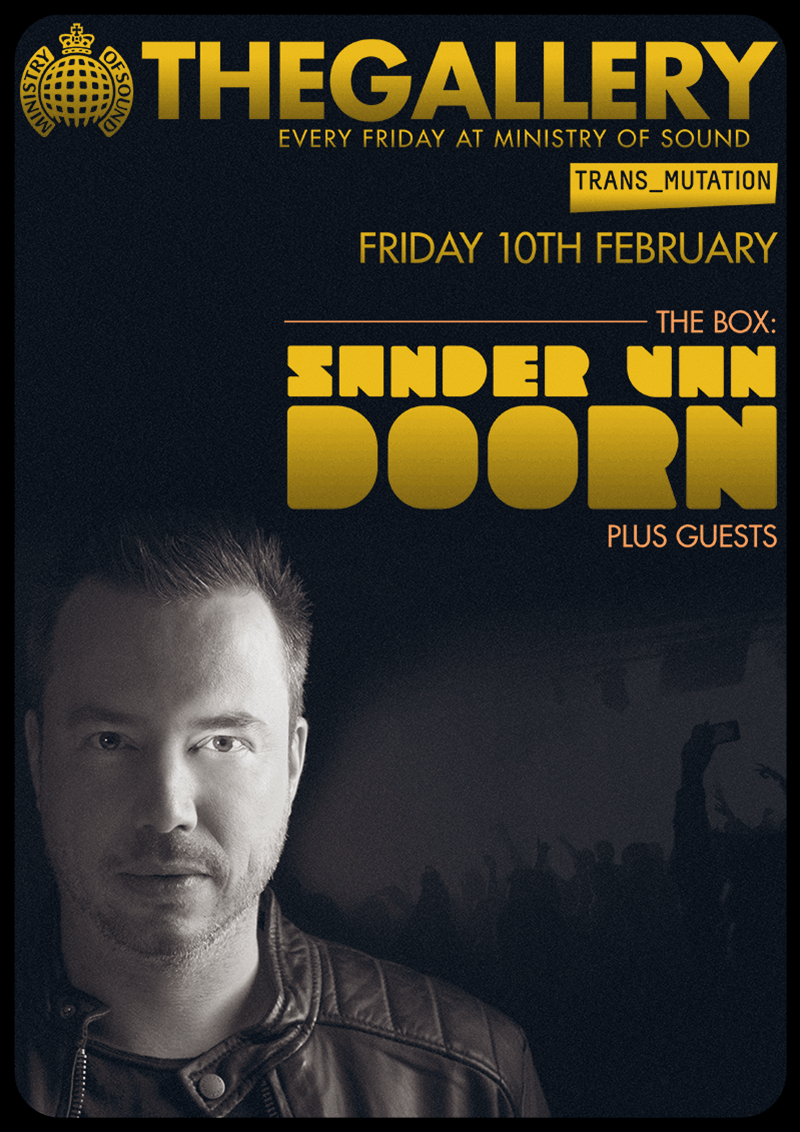 The Gallery: Sander van Doorn
After the previous release entitled 'The Snake,' signs point to a good portion of Sander's set going down a more venomous route – encompassing the harder and chunky grooves for which the Dutchman's Gallery residency showcased on a weekly basis. However also expect the latest floor fillers from eponymous imprint 'Doorn Records,' where its music always has underlying funky undertones no matter which genre of electronic music is chosen.
From Trance and Techno riffs to Electro and House melodies, Sander van Doorn always reads the dance floor perfectly to deliver a one of a kind performance. It's why The Box is Sander's self-confessed home in London and always a pleasure to host.
Fri 10 Feb 2017
10:30pm — 6am
The Box
Sander van Doorn
Lvndscape
Pink Panda
103
B Jones
Gavyn Mytchel
Steve Lee
Caro
Baby Box: Hyperspace
Coolphonic
MattyfLo
Tourneo
Khari Brandes
Connor Walton
Raving Tesla
Loft: London Sound Acadamy
Chris West
Beynur Kayali
LAN Projekt
Talia
Martin Leigh
Chrissyp