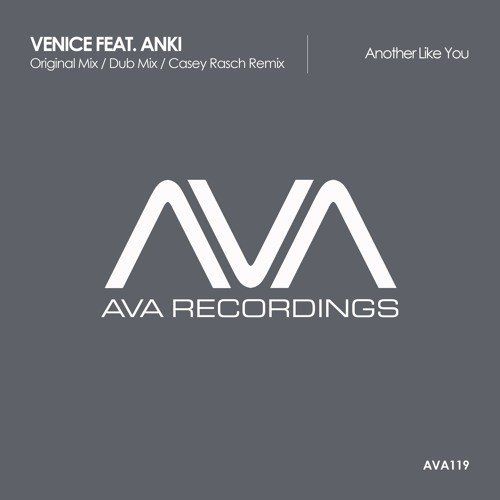 Venice - Another Like You
Set for release on Monday December 14th, Venice present yet another progressive trance hit with "Another Like You" featuring Anki. The duo's third track with the South African vocalist serves as the sophomore release for Venice on Andy Moor's Blackhole/AVA Recordings label.
"Another Like You" is propelled ever forward by pulsating and glittering basslines, catapulting into a synth fueled fire of hypnotic and dazing melodies. Anki's passionate vocals add a soothing touch as her angelic voice reverberates throughout the single with the love-filled words, "I will never find another like you."
Psy-trance producer Casey Rasch also takes a unique spin on the track, creating two contrasting yet similar sounds. While the original mix of the high-energy single induces feelings of euphoria and emotion, Rasch's remix explores complex patterns and adds atmospheric values to the release. Whichever version suits you best, prepare to be be audibly pleased by the sound vibrations of "Another Like You."
About Venice: Having joined forces in 2014, Alex Marrero and Gino Souto have steadfastly established a name for themselves in the global electronic dance music scene as DJ/Producer duo Venice. Given their relatively short time frame together as a duo, the young artists have amassed impressive milestones of success. 2015 saw the first label release for Venice on Black Hole Recordings sub-label AVA Recordings, entitled "Always Here" featuring the vocals of Anki.
The progressive trance track received notable support from Andy Moor, Lange, Giuseppe Ottaviani, Somna, Dimitri Kechagias, Photographer, Andi Durrant and more. "Always Here" was featured as song of the week on Andy Moor's "Moor Music" #153 and was the tune of the week on Transmission Radio #032, garnering an enormous amount of fan support. Venice made their Insomniac Events debut at EDC Orlando 2015, serving as their most memorable performance of the year.