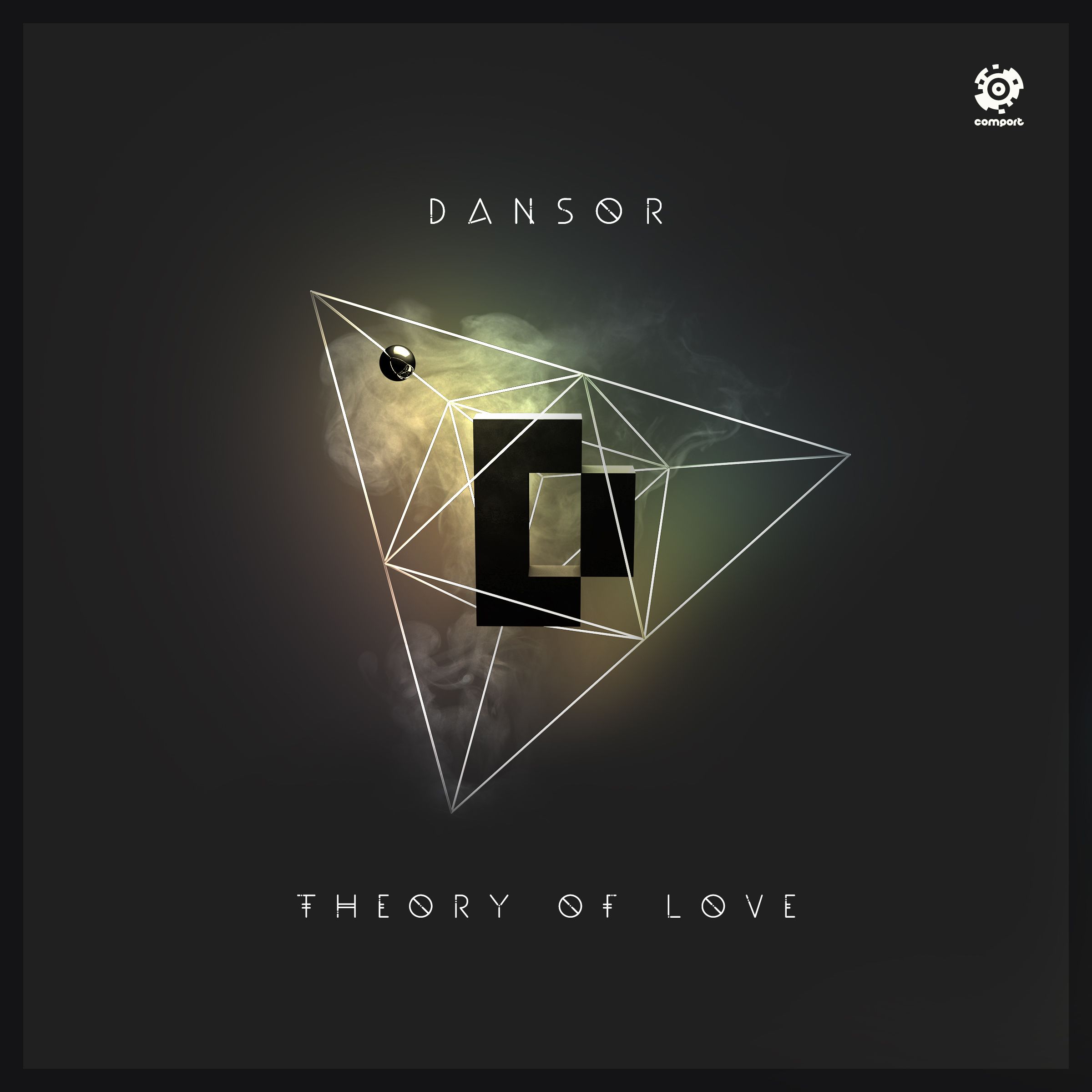 Dansor - Theory Of Love
Following a string of lauded singles, Dansor finally drops her eclectic debut album 'Theory Of Love' on her very own Comport Records.
Based in Haarlem, Dansor is fast becoming one of the Netherland's most auspicious exports. A multifaceted DJ, producer, live act and visual designer, Hungarian-born Anett Kulcsar has released on Tulipa, Nervous as well as her own established Comport Records imprint. She's also the former winner of Pete Tong's Bedroom Bedlam and Dave Clarke's ADE Demolition panel – whilst more recently she performed her album live alongside jazz musicians at ADE.
Her debut long player is a true testament to her versatility as a producer with every track offering different aesthetics.
"The album is the story of my life so far, expressed musically. It's a fusion of electronic and live stuff, house and tech house with influences from jazz, funk and 80s. It has a retro-futuristic vibe with old and new melting together," she explains.
A fuzzy bassline and piercing guitar licks make up title track 'Theory Of Love' with Dutch vocalist Ayden Vice's gloomy voice accentuating the dusky production elements. Funky bass guitar and warbling atmospherics are imminent in 'The Time', before 'Hallo' takes things into deeper territories with piercing chords and tantalising melodies.
'Hunger Of The Steel' sees Dansor team up with singer-songwriter Jeffrey Snijder, who she won ADE's Demolition contest with, once again for a varied number featuring a medley of organic instruments. 'Tryplex' is then an undulating cut with intricate percussion in contrast to the bouncy 'The Pop Pop' and its infectious groove. Firm kicks drive 'Women Are From Venus' forward as spectral vocal snippets and intermittent keys come and go, until the sultry and hypnotising 'Inverted Moments' delivers an array of hypnotising sounds.
The third and final collaboration sees renowned jazz musician Saskia Laroo accompany Dansor in a production complete with trumpets, gentle keys and subtle crackles, before 'Nobody' ties the package together with mesmerising cacophony of sounds complete with a poignant use of guitar.
Dansor's 'Theory Of Love' LP drops on Comport Records on 14th February 2016 (Valentine's Day).
Tracklist
1. Theory Of Love feat. Ayden Vice (Original Mix)
2. The Time (Original Mix)
3. Hallo (Original Mix)
4. Hunger Of The Steel feat. Jeffrey Snijder (Original Mix)
5. Tryplex (Original Mix)
6. The Pop Pop (Original Mix)
7. Women Are From Venus (Original Mix)
8. Inverted Moments (Original Mix)
9. Feeling feat. Saskia Laroo (Album Version)
10. Nobody (Original Mix)
11. Theory Of Love (Radio Edit)