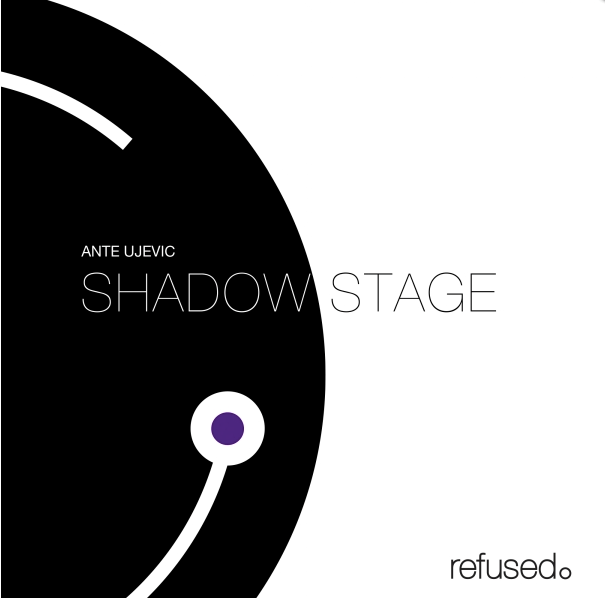 ANTE UJEVIC – SHADOW STAGE
Ante Ujevic, from Windsor, Ontario is back with his 2nd EP on refused. "Shadow Stage" including 4 authentic minimal and techno tracks. Ante has had a successful year thus far with his releases on refused., Black Swan Recordings, and Pure Beat to name a few. His last EP saw itself at #4 on Beatport's minimal Top 100 chart, and we can expect to see the same results from this forthcoming EP "Shadow Stage"- out on December 23rd. Ante uses a wide range of elements, which he's explored and experimented with to put together this unique EP.
Ante's music may be best described as Minimal Techno. He focuses greatly on creating atmospheric melodies that are simple, dark and groovy with bouncy kicks, big basslines and deep atmospheres. He has gained the support of fellow Windsorite Richie Hawtin, along with many other MINUS artists such as Justin James, MRDIE and Brian Gros.
Shadow Stage – Dark brooding echoes of low frequency sounds, introduces this track. This leads you into a hypnotic trail of winding sounds which give the track a storyline. A layer in Shadow Stages runs a little faster, giving a sense of urgency to the track as if you are being chased by the wrath of bass that is about to take over you.
Mmkay – Jolting percussions layers on top of a low humming basslines to give this track a range of textures. An interesting use of sounds and effects gives this track a unique and corky change.
One Twenty Sex – Starts in with a minimal vibe, then progresses to a more upbeat bassline. A rolling percussion plays over the track with a domineering presence in the track.
Dismantle – The last track of the EP, is definitely more on the techno tip with a faster BPM and driving bassline. The track has a hollow sound of space like signal sounds which are like a radar guiding you through the track. A manipulated, low toned vocal narrates the track and gives it the deep dark techno vibe.
ABOUT ANTE UJEVIC
Hailing from Windsor, Canada, Ante Ujevic first began listening to electronic music at an early age when he stumbled across his father's old cassette collection. He discovered acts such as Jean Michael, Tangerine Dream and Pink Floyd, which urged him to uncover more sounds.
However, it was not until he paid a visit to Footwork, a small, underground club in Toronto, renowned for bringing in the world's leading Tech House and Techno producers/ DJs that he began to fully explore and experiment with this genre of music. As a child, Ante had grown up playing the guitar, making his transition into producing an organic one. His instinctive fascination to create new sounds, that had not yet been heard, and which he could connect to a particular emotion or feeling became the foundation for his music.
Ante contests that a major catalyst in bringing his productions to a heightened level was taking an Abelton Masterclass with Justin James. He has since released on James' label, refused., as well as Teknologik and Black Swan, which have all become platforms for most of Ante's current music. Ante's biggest musical inspirations have been Plastikman, Stephan Bodzin and Martin Buttrich, whom may all be reflected in his productions and yet, he remains to uphold a sound that is incredibly unique in his own.