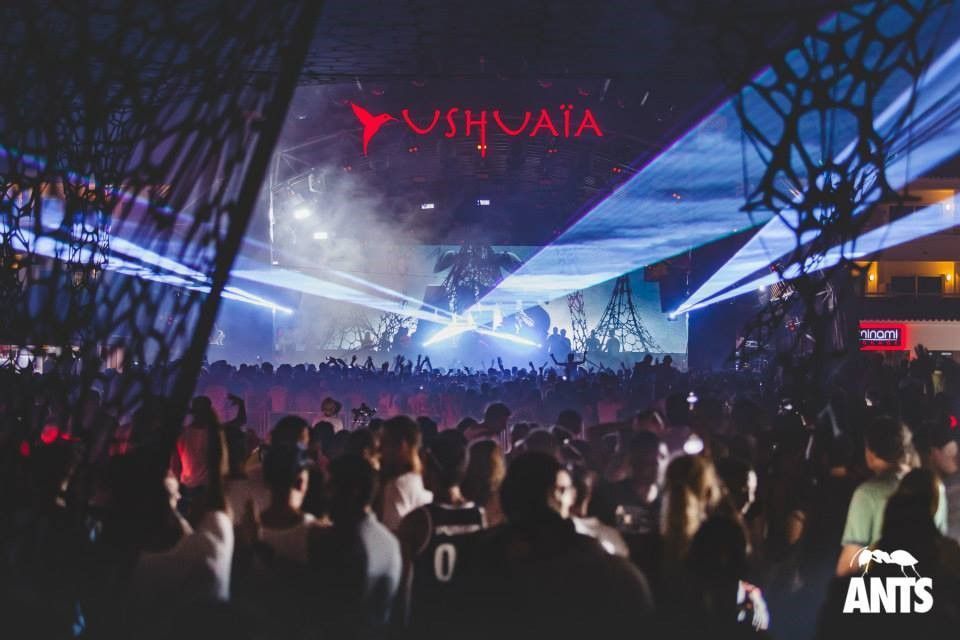 ANTS announce next two Ushuaia shows
The end of Ibiza season may be looming, but ANTS are certainly not putting any brakes on their deliverance of huge line-ups. With 5 weeks remaining, the Saturday day parties have already witnessed performances from the likes of Gorgon City, DJ Sneak, Kölsch and Deetron, plus exciting performances from colony recruits Ben Pearce, Blond:ish and The Menendez Brothers.

The next party on 29th August is set to open with a bang as returning duo Fur Coat will hit the decks with their dark driven beats, swiftly followed by Luna City Express who, having already warmed up at two ANTS parties this summer, will be sure to continue the deep house vibe as the sun sets. Making his ANTS 2015 debut is a DJ who truly epitomises the ethos (and colour) of ANTS: Noir. After kicking off the year with his self-titled studio album, Noir's profound melancholic sound will be sure to supply something rather special to the colony – whilst residents Tapesh, UNER and Route 94 will be on hand to support.

The following week dishes out another generous helping of underground sounds, as chief resident Andrea Oliva and the 'House Gangster' himself DJ Sneak take to the stage. The versatile Miami DJ Danny Daze will make his debut, with a reputation for pushing house and techno boundaries. Jimi Jules and Ilario Alicante will also return, providing an exciting warm up for finale duo Tube & Berger. As two of the most in-demand and experienced DJs, instrumentalists and producers, the pair's self proclaimed esoteric house and guitar-induced sounds will round off the night in pure underground style.
3pm – Midnight
Ushuaia, Ibiza
Buy Tickets here: http://www.unitedants.com/events

Saturday 29th August:
Fur Coat // Luna City Express // Noir // Route 94 // Tapesh // UNER

Saturday 5th September:
Andrea Oliva // Danny Daze // DJ Sneak // Ilario Alicante //
Jimi Jules // Tube & Berger