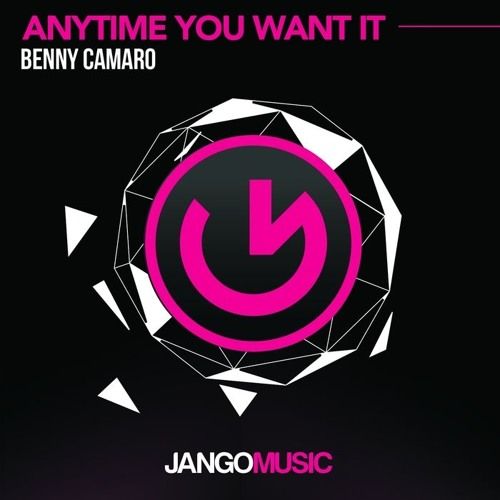 Benny Camaro - Anytime You Want
Production whizz and rhythm chief Benny Camaro returns to form this month with the imminent release of 'Anytime You Want It' on Jango Music. Following a hectic 2015 that has been rammed full of high quality releases – the enigmatic producer is once again on the lips of those that know a thing or two about quality House cuts. The hard-working Italian has been keeping the levels high with releases on Pornostar Records, Tiger Records, Jango Music, Electroscene Records, Bounce Recording, Dubphone Records, Jungle Tekk Records, Big Mama House Records, Data Tech Records, Casa Rossa, Irma Records, Kluster Records, Cablage Rec, Secundo Records and others and he's back again with another big and bassy addition to his glowing back catalogue.
As we now expect from Benny – his latest is a classy production that oozes with fresh creativity and technical ability – something on show throughout his lengthy discography. The pulsing kicks lead the march and a simple, but effective rhythm does the job of holding the snappy groove. The stacks of original synths, leads, pads and background noises are all classic Benny Camaro and lay down a perfect melodic energy to the beat. The bass looks back to classic Electro House – but a whole lot more 2015. The morphed vocals are memorable and will keep ringing around in your head for hours after hearing this one.
Jango Music will be proud to give this latest Camaro project a home and it joins some a collective of releases that spans across some of the world's most prominent figures in House music.