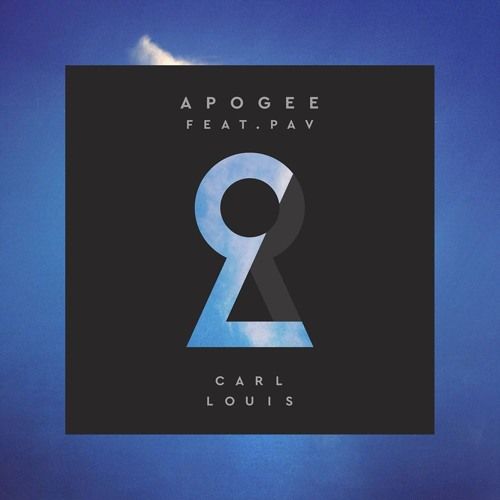 Carl Louis feat. Pav - Apogee
Carl Louis has revealed his debut single 'Apogee' ft. Pav. The track is the first release from Carl as a solo artist, following his huge success as CLMD with fellow producer Martin Danielle. The duo have achieved 8 x Platinum success with their original tracks and remixes. Among the biggest are 'The Stockholm Syndrome' and 'Black Eyes and Blue' – both of which saw support from the likes of Pete Tong. They were also responsible for a legendary remix of Discopolis – 'Falling'.
Apogee is the perfect introduction to Carl Louis' incredible, progressive sound as a solo artist; Pav's emotional vocals interlaced with a drifting, electronic soundscape. The track was released in Norway earlier this summer, instantly becoming a huge hit on the country's biggest radio stations: NRK P3 and Radio 1.
Carl Louis grew up on an island outside of Oslo, with the ocean as his closest neighbour. He started playing piano at an early age. His fascination for the ebony & ivory would later kindle his love for music production and mastering the art of DJing.
Carl chose to go solo last year, to follow his dream of creating and performing more organic and transgressive electronica. "I'm fascinated by the unconventional," he says, "inspired by the quirky, the catchy and, ultimately, those deep grooves that make you want to lose yourself in the night."
When he's not producing his own material, Carl can be found in the studio with a plethora of other artists – many of whom know him as Norway's 'Prince of Electronica'. He has an uncanny ability to spot burgeoning talent before anyone else, and has already had a hand in kick-starting the careers of some celebrated artists. The vocalist from CLMD's 'Black Eyes and Blue', Ingrid Håvik, has already won a Norwegian Grammy as part of the band Highasakite. While the vocalist from 'The Stockholm Syndrome', Frøder, signed to Sony immediately after the track hit. Carl has also just produced the debut track from new artist ARY, which is a-listed at radio in their home country.
Carl's first live show as a solo artist was earlier this year at Norway's prestigeous By:Larm festival, where critics hailed him as one of the event's highlights. More tour dates will be announced in due course.