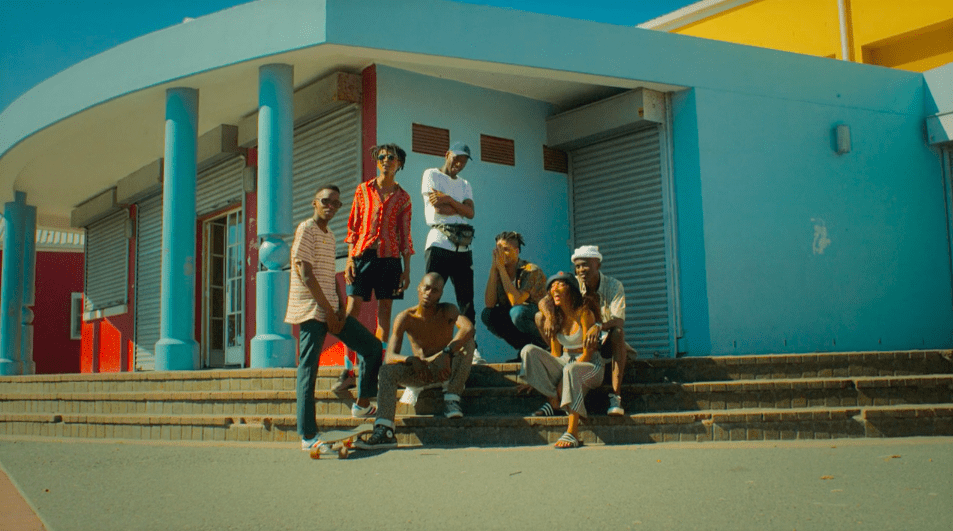 Appelsap Fresh Music Festival capture their Universal Family in a stunning visual portrayal of it's One Love Campaign
This summer, the Appelsap crew has aimed to capture it's Universal Family, through their One Love film series, bringing it to life on four continents. The short film brings to life the teams experiences in South Africa, Indonesia, Texas USA, and Amsterdam, through stunning visuals directed by a core team of creatives including Appelsap's creative director Rogier Smalhout and Dutch photographer Lotte van Raalte.
The film, created and supported by a collective of worldwide creatives from Cape Town to Berlin and Amsterdam, is a celebration of hiphop culture worldwide and more specific the feeling described as the 'Appelsap vibe'.
The story of the campaign started when producer Sara Nix and photographer Lotte van Raalte (both at HALAL film & photography) met with Appelsap's creative director Rogier Smalhout to travel to Cape Town to teach at the Township Filmschool, from there the team worked together with director Basha de Bruijn, DOP Deon van Zyl and the students of the film school to connect with several creatives and artists from Cape Town. The Appelsap team worked further on the campaign in USA and Europe and eventually shot footage on four continents with portraits of the festival's international family like 070 Shake, AJ Tracey, Jarreau Vandal, Dope Saint Jude, Boolz, Beats Sampras, Blaq Slim, Mairo Nawaz and Jameszoo.
The process of the project resembled the theme. Everybody stepped in and joined to create something amazing with a universal message: One love, come together on August 12 in the Flevopark in Amsterdam.
FULL LINE UP
Lil Wayne (US)
Dave (UK)
Kempi
Yung Nnelg
67 (UK)
Jarreau Vandal
Siobhan Bell (UK)
Vic Crezée
Mairo Nawaz
Rotjoch United
Fresku, Mocromaniac, Pietju Bell, Woenzelaar, Killer Kamal, Braz
Kid de Blits