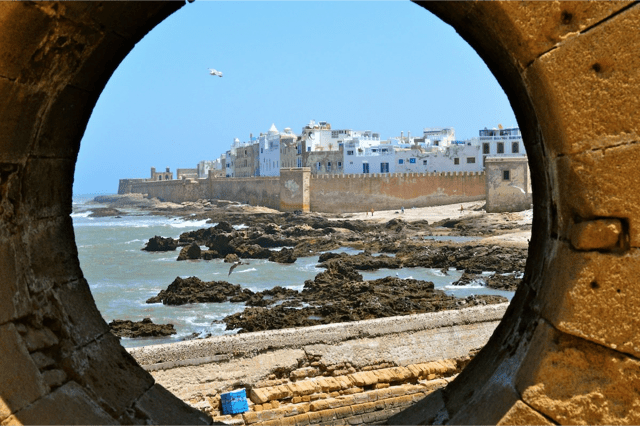 MOGA Festival announces 2017 edition at Game of Thrones filming location in Essaouira, Morocco
MOGA Festival is all set to return for a second edition from October 13th -15th in the stunning setting of Essaouira in Morocco, the filming location of Astapor aka The Red City in the Game of Thrones TV series.
MOGA is an electronic music and digital arts festival with a view to shining a light on Moroccan, Maghrebian and African national scenes; alongside a host of quality underground international artists.
The setting for all this is a blissful one by the sea, with grand old architecture, hot sun and local cuisines, culture and colour, all making it a one-of-a-kind experience.
The events will all take place across the city in venues like Sofitel Mogador, Skala du Port (used as a set for the Game of Thrones TV series), as well as the French Institute, the Dar Souiri cultural centre and Taros Café.
As well as the best of the international avant-garde music scene, there will also be a free "Off Festival" that will offer talks, workshops, fusion events, a dance creation show, masterclasses, training MAO, exhibitions and movies in the Medina; so that locals, tourists and festival-goers can all get involved.
Last year's headliners Amê and dOP created and performed music with Gnawa musicians for a special concert; mesmeric sets that truly stunned and surprised. Other highlights included Ron Morelli, DJ Tennis, Terekke, YokoO, Mind Against, Magda, Lee Burridge, SIS, and more.
And that's what this festival is all about – new cultural exchanges and exciting scenes and sounds all coming together.
A detailed program for the MOGA Festival will be released in the coming weeks.
EARLY BIRD TICKETS >>> www.festicket.com/fr/festivals/moga-festival/2017
PACKAGES AVAILABLE >>> www.festicket.com/fr/festivals/moga-festival/2017/packages
#MogaFest
http://www.mogafestival.com/
https://twitter.com/MogaFestival
https://soundcloud.com/mogafestival
https://www.facebook.com/mogafestival
https://www.instagram.com/mogafestival/
https://www.youtube.com/channel/UCufCgw_C2SwrK6wSLBm3A8A