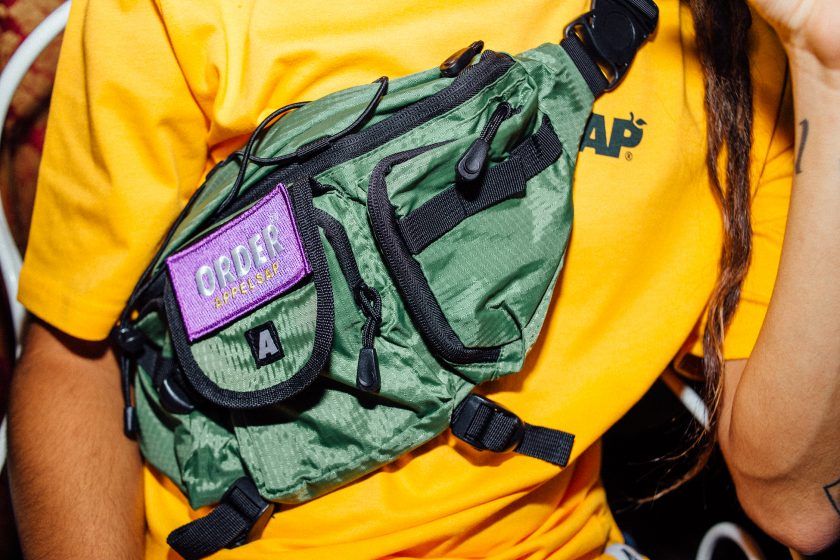 Appelsap Fresh Music Festival release Order clothing collab line
To celebrate Appelsap Fresh Music Festival 2017, the crew team up with Order as part of 2017's exclusive collection.
?
Appelsap Fresh Music Festival
Flevopark, Amsterdam, NL
Saturday 12th August 2017.
Tickets: appelsap.net/tickets
The countdown to Appelsap Fresh Music Festival is on, and with only two weeks to go, the crew have announced a pop-up shop featuring this years fashion collection, plus an exclusive collaboration with Amsterdam creative collective Order. From 3rd – 11th August, the temporary store will run at Amsterdam's own Ben G skate shop, the items will be available to purchase online from this Friday 4th August (https://shop.appelsap.net) and while stocks last at the festival – don't sleep on this limited run!
View the full collection here: http://appelsap.net/news/appelsap-festival-collection/
Appelsap Festival Collection 2017
Every year Appelsap launches a fashion collection at the festival, this year, the collection consists of a series of t-shirts, sweaters, a fanny-pack and customised patches. The Amsterdam collective Order, consisting of leading creatives, tattoo artists and DJs, designed a capsule collection for Appelsap. The collection is available from Thursday 3 August in the Appelsap pop-up store and online (appelsap.net/shop). A limited edition is also available at the festival itself.
View editorial images here: http://bit.ly/2tQlL9n
Keep up with the ORDER crew here:
https://www.instagram.com/order_heat/
Appelsap Pop Up Store and Exhibition
On August 3, the temporary shop will be opened on a festive basis, and in collaboration with Smirnoff, Appelsap presents the photo exhibition 'One Love', with work by Lotte van Raalte, who launched the Appelsap campaign in Cape Town this year. The prints will be on sale and the proceeds are to be donated to Project 'I Am' – A Township Film School, a Dutch foundation in Langa, Cape Town. The students of the school participated in the Appelsap 'One Love' campaign film. After the opening of the popup store, the party will be held even during the official Appelsap pre party at LAPA in Club Claire.