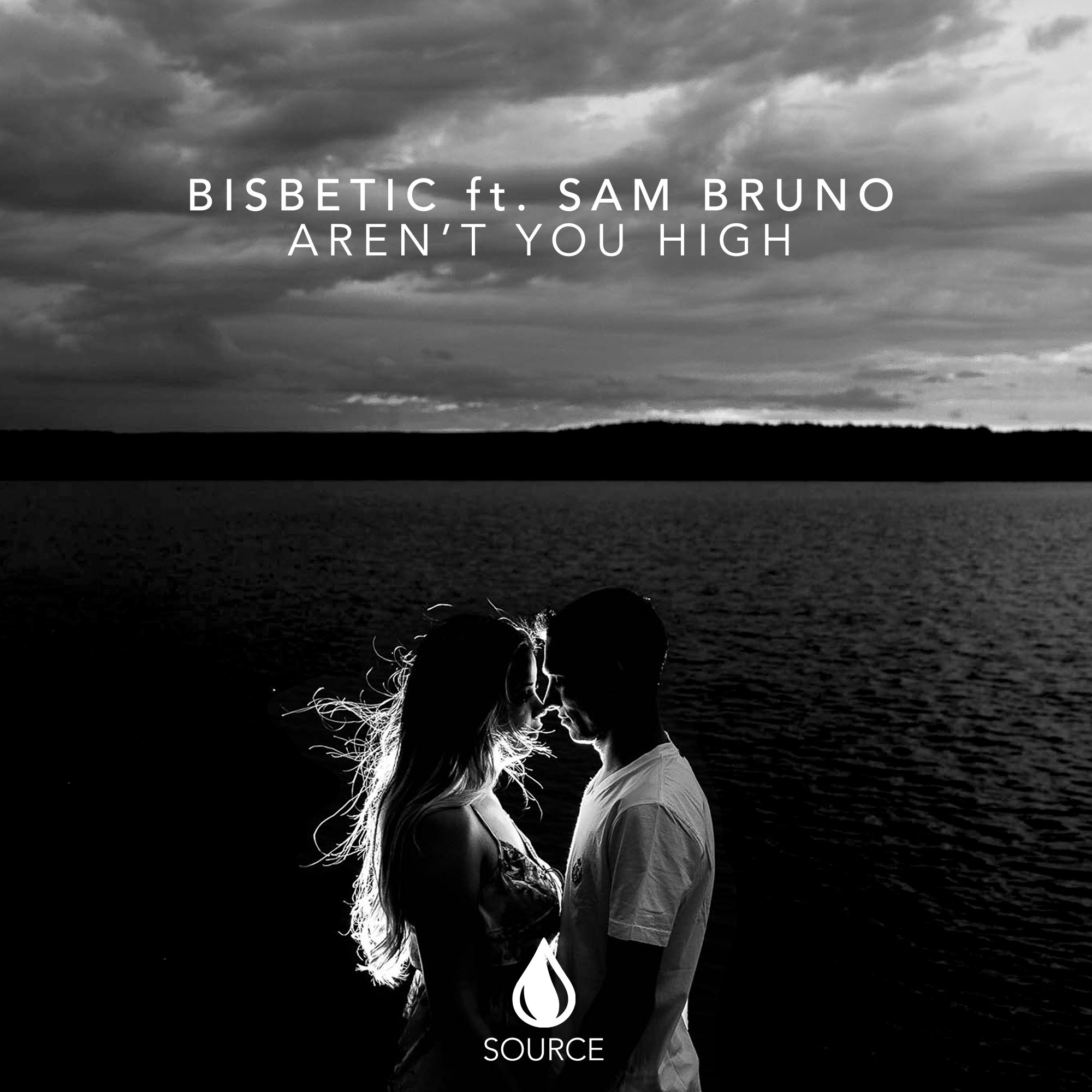 Bisbetic ft. Sam Bruno - Aren't You High
"A sweet guitar, a magic rhytm and a soulfoul vocal transports you to a mysterious and quite place where nostalgic memories grab your mind and the stars, especially the brightest, enlighten you with their warm light."
Imagine something strange, out of the ordinary life, something you do not expect, something that makes you dream when you see it and make you ecstatic when you listen to it. This is what Bisbetic stand for.
Alfio and Riccardo two friends from Italy, have been making music for over 3 years. Over the past two years Bisbetic have become more than an act; they created a tribe with their fans through the music. Two Visionary, Two Rebels that are kicking the EDM scene with their style, out of the ordinary, speaking a language the party crowd love dancing to and the radio listeners love to listen and understand.
Their productions are recognized and reached in all corners of the planet, 'Lizard' '4AM', 'Dinosaur', 'Feeling', 'Elevator', 'You Know The Deal' are just some of the successes of the young duo.
Always ready to surprise their fans with new exhilarating music, Bisbetic is now releasing their newest gem 'Aren't You High'. "A sweet guitar, a magic rhytm and a soulfoul vocal transports you to a mysterious and quit place where nostalgic memories grab your mind and the stars,especially the brightest, enlighten you with their warm light.", explains Bisbetic about their new track.
For 'Aren't You High' Bisbetic teams up with the talented Sam Bruno, who approaches everything she does, including and especially her music, with a sense of romance. A pop lyric is not just a radio refrain but a hidden path away from the ordinary; a melody is not only a hummable tune, but a piece of art
that can excite and inspire. "We wrote this song in the headspace of young, unapologetic love. The kind that has you high with no drugs and hot with no summer. Couldn't have a better collab partner on this than Bisbetic, this isn't our first and it won't be our last!", tells Sam Bruno.
'Aren't You High' is already supported by Dimitri Vegas & Like Mike, R3hab, Quintino, Swankey Tunes, Lost Frequencies and more.

Bisbetic ft. Sam Bruno – 'Aren't You High' – Out Now on Source
https://Bisbetic.lnk.to/ArentYouHigh!PR