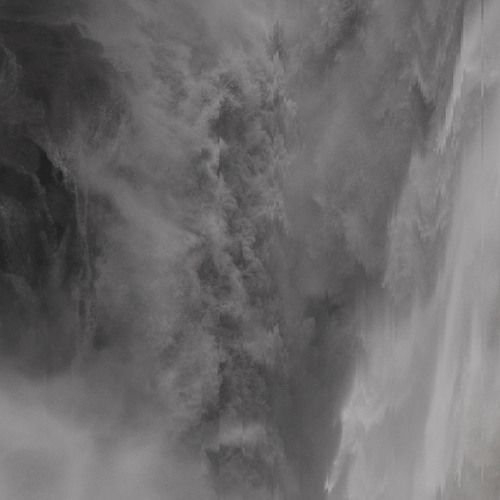 Nanook of the North - Arfernat
Following a stunning recent Boiler Room performance, Nanook of the North take a deep sonic and conceptual trip northbound on their enchanting, eponymous debut album, via Denovali Records.

Nanook of the North are Stefan Wesołowski and Piotr Kaliński (also known as Hatti Vatti) – two acclaimed Polish musicians whose simpatico merging of compositional roles are blended as seamlessly as their use of acoustic and electronic sounds. Recording sessions broadly found Stefan playing violin and piano parts with additional synth touches and Piotr taking care of electronics, more synths and the final mix.

Upon being invited by the Sopot Film Festival next to their hometown of Gdansk to perform an improvised score to a film screening, the duo chose Robert J. Flaherty's classic 1922 silent movie of the same name – 'Nanook of the North'.

Keen to maintain and nurture the initial ambient essence of the film, the duo travelled to Iceland where they recorded the album in Reykjavík and later mixed it in Greenland. But following that initial starting point for inspiration, they then continued to explore sonic and emotional landscapes further afield; This is part soundtrack to that movie and partially something that sprawls way beyond the edges a screen.

Despite the icy expansive isolation captured from the movie, the album is also transferrable in scenario and evocation, equally omitting the dangerous allure of dystopian cityscapes, or even the 80s sci fi horror menace of Maurice Jarre, Howard Shore and Jay Chattaway.

'Nanook of the North' runs the gamut of images, scenarios and atmosphere akin to scenes in a film. Opening with a window into the unknown, the mood carries from the darkly foreboding, 'Siulleq' into the dank, dread-filled kosmische of 'Tulleq'.

A brutal, generator-like sub bass tone and propulsive hit hat drive 'Pingajoq' over which melancholy piano makes for an unlikely, but effective juxtaposition.
The plaintive, funereal beauty of 'Sisamaat' and the simple, ever-so-slightly embellished piano piece 'Taliimaat' bring a sense of calming nature to proceedings, before the slow nocturnal drive through a techno metropolis of 'Afternat' begins.

'Arfineq-aappaat' is a noise/drone piece embellished with piano flourishes, whilst 'Arfineq-pingajuat' recalls Mica Levi's 'Under The Skin', but with added Raime-like low end and a tense yet profound second half.

Then comes the lighter snowswept dawn of 'Qulingiluaat', before ending with the gargantuan foreboding awe of 'Qulingat', which seems to suggest the story is far from over.
Tracklisting
1.'Siulleq'
2.Tulleq'
3.'Pingajoq'
4.'Sisamaat'
5.'Tallimaat'
6.'Arfernat'
7.'Arfineq-aappaat'
8.'Arfineq-pingajuat'
9.'Qulingiluaat'
10.'Qulingat'