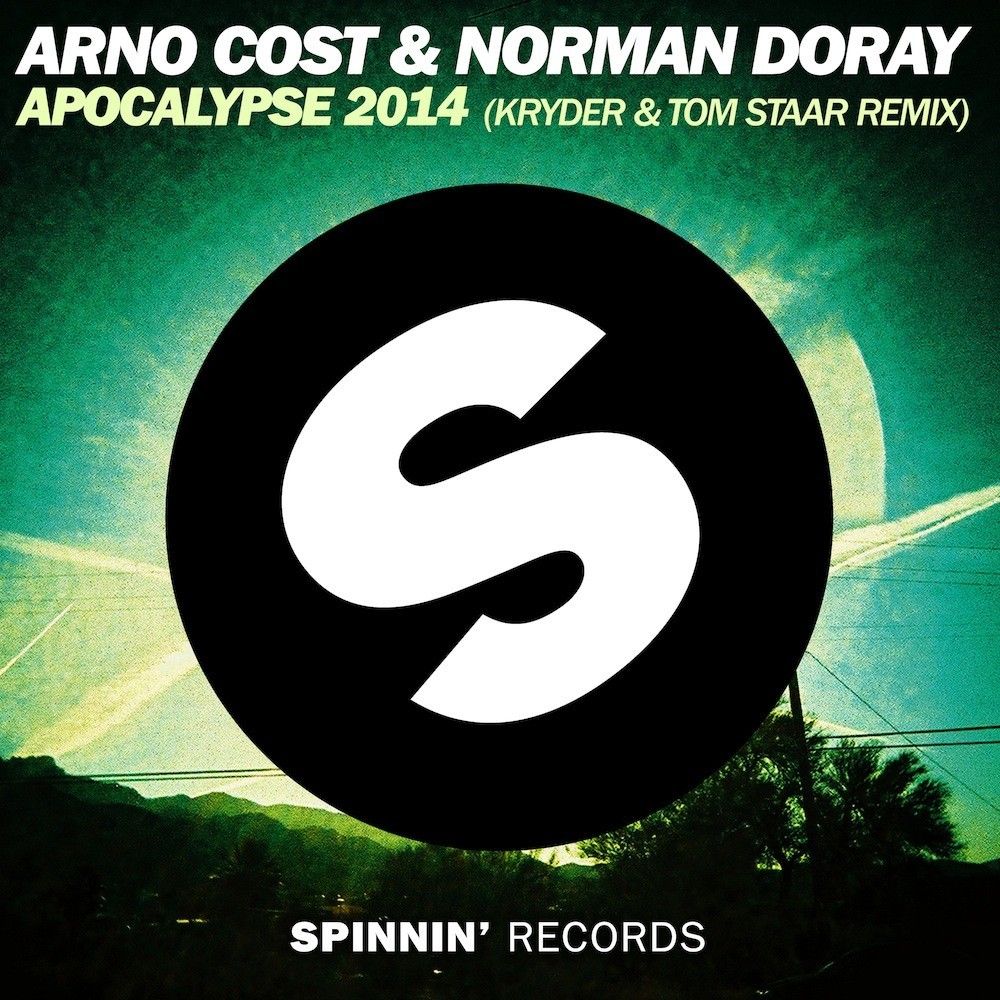 Arno Cost & Norman Doray – Apocalypse 2014 (Kryder & Tom Staar Remix)
Teaming up yet again, Kryder and Tom Staar create a thumping version of Arno Cost and Norman Doray's classic track 'Apocalypse' revamped for 2014. Released through Spinnin' you can get the track from today.
Originally released back in 2009, 'Apocalypse' has been given a new lease of life by the UK's Kryder and Tom Staar with their energetic house remix.
To understand who this Frenchman has become we must look to his past. Jérémy Le Carour, otherwise known as 'Norman Doray', became a global name and one of the most respected DJs in the world through years of extraordinary music and global touring.
Since launching his career in 2002, there are not many highlights this proud Frenchman hasn't seen. He has toured with everyone from David Guetta and Swedish House Mafia to Avicii and his discography is filled with collaborations with some of dance music's greats (David Tort, Avicii, Dirty South, Laidback Luke, David Guetta).
Norman built his musical resume releasing chart topping records on some of the industry's most respected labels (SIZE, Spinnin, Le7els, Interscope, Warner and Atlantic to name a few) and his lasting affect on house music is sure to continue for years and years to come.
For more information on Norman Doray see below:
https://www.facebook.com/normandoray
https://twitter.com/NormanDoray
https://soundcloud.com/norman-doray
For more information on Arno Cost see below:
https://www.facebook.com/arnocost
https://soundcloud.com/arno-cost
https://twitter.com/djarnocost
For more information on Spinnin' see below:
http://www.spinninrecords.com/
https://www.youtube.com/user/SpinninRec
https://www.facebook.com/SpinninRecords
https://twitter.com/SpinninRecords