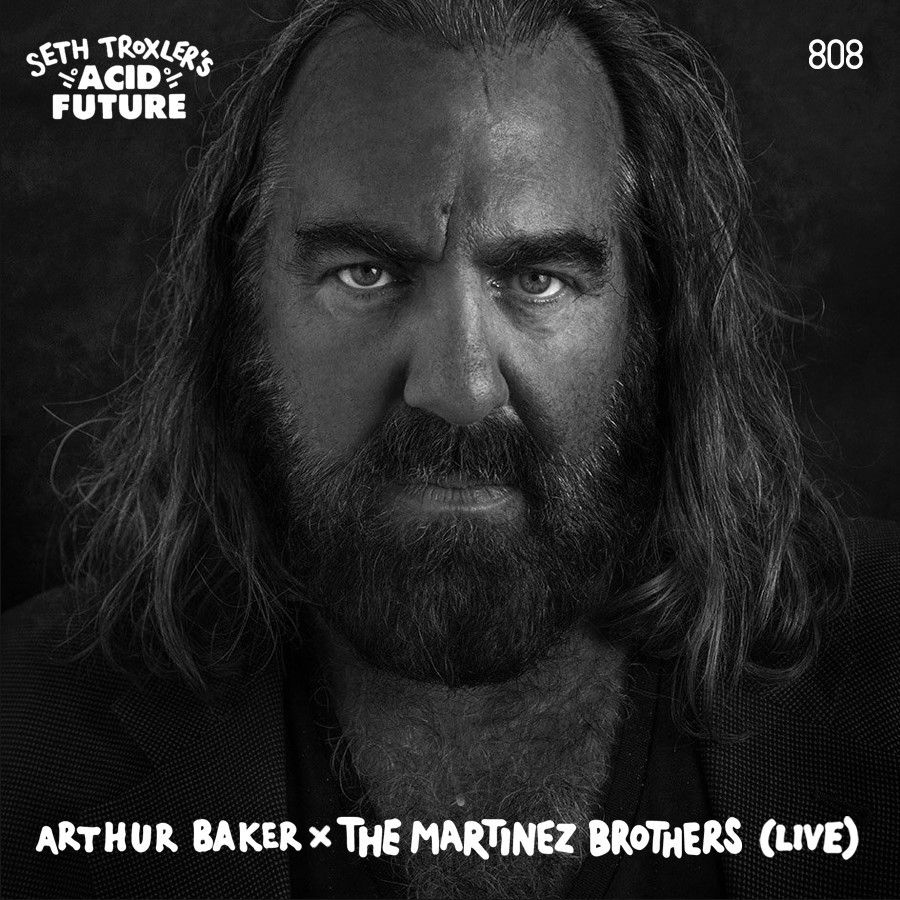 Arthur Baker to perform live with The Martinez Brothers at Seth Troxler's Acid Future
Arthur Baker, one of dance music early godfathers, will perform a special live set with The Martinez Brothers at Acid Future on 8th August. This will be a one-off chance to witness an artist who helped build the foundations of electronic music, with two brothers who are shaking it up.

"Armed with an 808, 303, 727, TR3 & SBX1, myself and The Martinez Brothers, will be rock-shockin the rave by the seats of their pants; dropping new classics totally live." – Arthur Baker

Arthur Baker is widely revered within electronic music, and has collaborated numerous times with the likes of Al Green & New Order. On top of that he has remixed the likes of Cyndi Lauper, and worked on a long list of other instantaneously recognisable records; all whilst building a formidable rep on the decks.

This pairing with The Martinez Brothers will come just a few hours before Baker's film "808" premieres at the British Film Institute in Southbank. Naturally the London debut of the film will start at 8.08pm on 08/08/15, and it will give a unique insight into the most influential instrument in electronic music.

The film is an in depth and far reaching exploration of The Roland Tr808 drum machine, through the eyes of artists then and now. The film features contributions from dance music tastemakers: A Guy Called Gerald, Goldie and Todd Terry, plus hip hop legend Afrika Bambaataa. Whilst Diplo & David Guetta fly the flag for mainstream music and Damon Albarn examines its use in indie.

Alongside this rare opportunity to see them play live, The Martinez Brothers will also play back to back with our host Seth Troxler as part of Tuskegee.