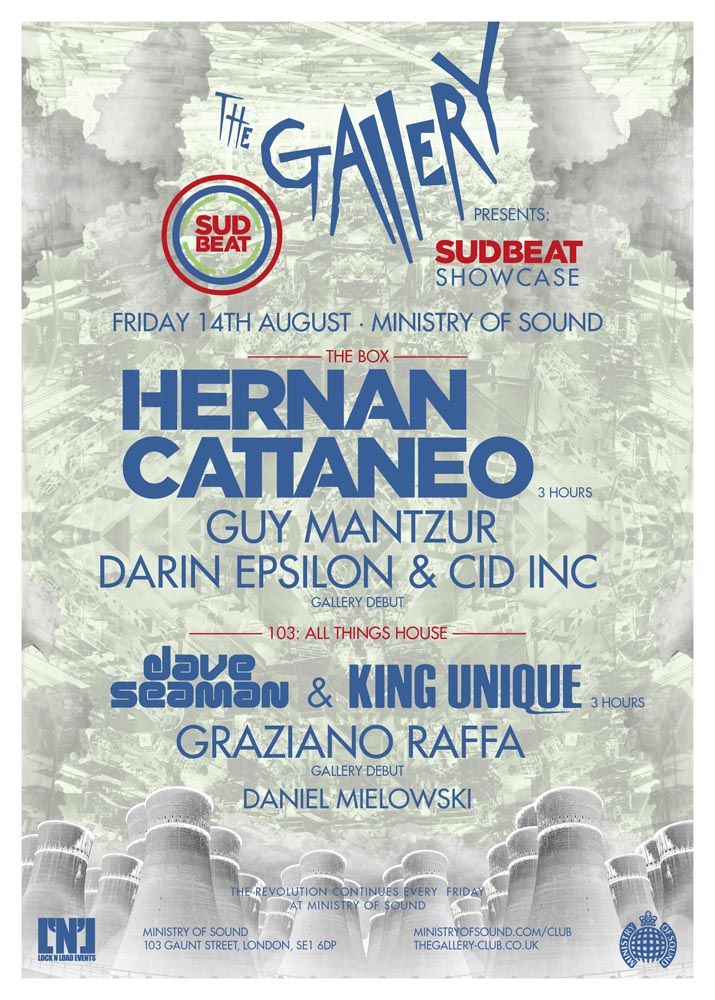 Hernan Cattaneo presents Sudbeat
Argentinean DJ, Hernan Cattaneo returns to his London spiritual home, The Gallery at Ministry of Sound, on Friday 7th August. He will also be presenting a Sudbeat label Showcase featuring Dave Seaman, and King Unique.
Since The Gallery moved to Ministry of Sound in 2008, Hernan Cattaneo has been an ever-present and cherished guest DJ at the club. His trademark deep yet melodic style lays the foundation for rich musical textures and hypnotic basslines, which, when performed live by Hernan in The Box, are skillfully transitioned from dreamy progressive to groove orientated techno. Never conforming to one specific genre, it's this eclectic ethos that underpins Cattaneo's established Sudbeat imprint.
On the night he will be appearing with his current record label ambassadors, Dave Seaman, King Unique, Guy Mantzur, Darin Epsilon & Cid Inc, all of who share Cattaneo's penchant for quality tunes and making a great party.
103 sees Dave Seaman & King Unique perform a 3-hour set supported by Graziano Raffa and Daniel Mielowski.

The Gallery presents Hernan Cattaneo
Box:
Hernan Cattaneo (3 hour set)
Guy Mantzur
Darin Epsilon & Cid Inc
103:
Dave Seaman & King Unique (3 hour set)
Graziano Raffa
Daniel Mielowksi