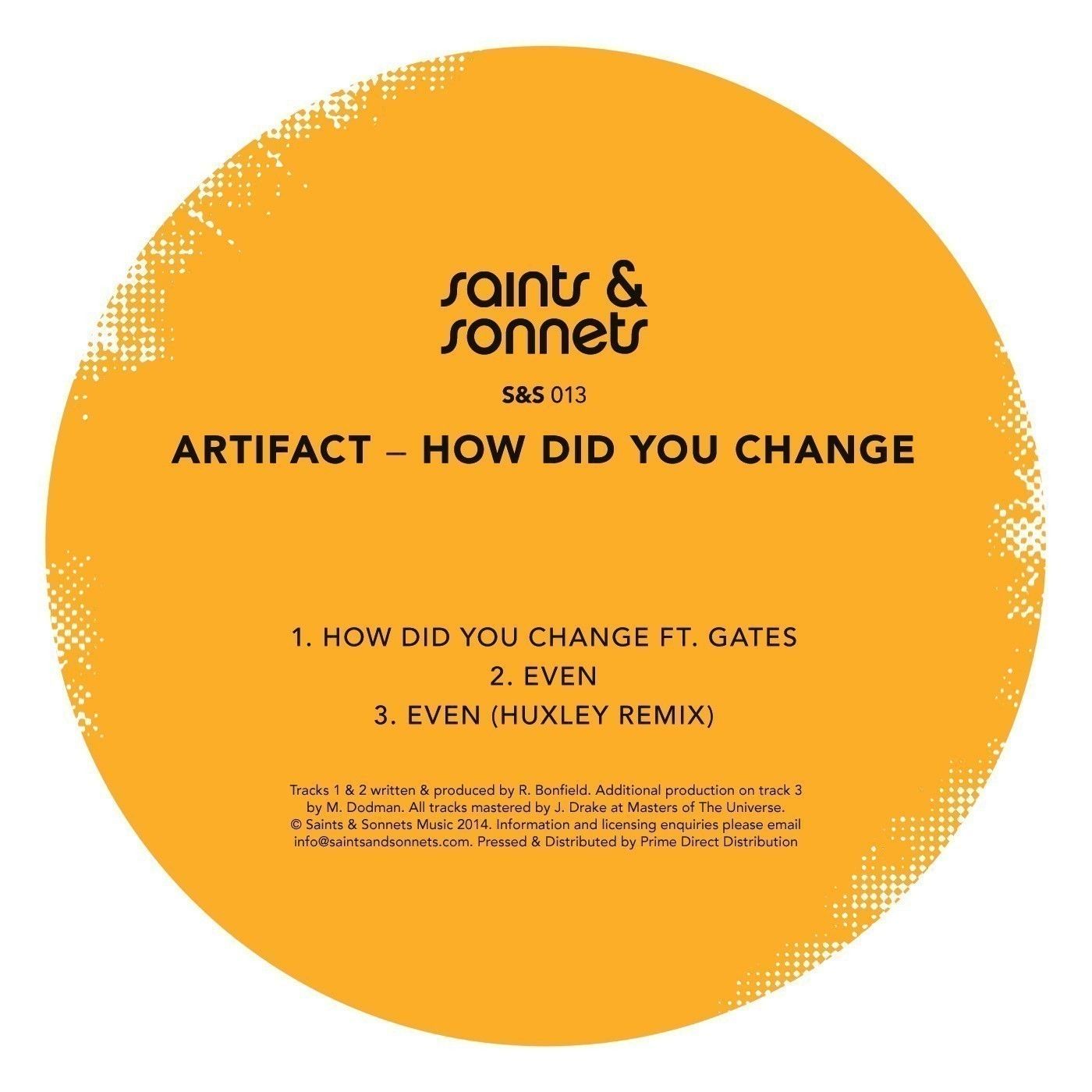 Artifact – How Did You Change
Saints & Sonnets returns this August with a three-track package from emerging talent Artifact, featuring a remix from label co-founder Huxley.
Bristol based producer Artifact has steadily become one of the promising young acts coming out the UK over the past few years, following critically acclaimed releases via the likes of Local Action, Deadplate and Rebirth. As well as heavy support from the BBC Radio elite – Rob Da Bank, Mary Anne Hobbs, B Traits and Mista Jam, which stands a testament to the alluring appeal of Artifact's intricate and infectious style.
Title-track 'How Did You Change' opens up the release, seeing Artifact skilfully fuse warm melodies and an amalgamation of processed vocal licks alongside refined, yet punchy percussive sounds, while a penetrative, wandering bass hook adds a darker spin to the otherwise smooth and cosseting vibe of the composition.
Following, is the second original from Artifact entitled 'Even', taking things in a more upfront direction this time with bumpy, rugged rhythms and hypnotic tension-building pads, while a vigorous square wave bass hook generates a peak-time, heavy hitting feel. The package is then rounded off with a remix of 'Even' from Huxley, who reshapes things into an ever-blossoming, chuggy workout fuelled by stuttering vocal snippets and rumbling bass hits, while glitch atmospherics flutter away in the depths of the background.
Once again we're treated to classy and understated material from the rising Saints & Sonnets imprint. Artifact's 'How Did You Change' EP is out on Saints & Sonnets 18th August 2014.