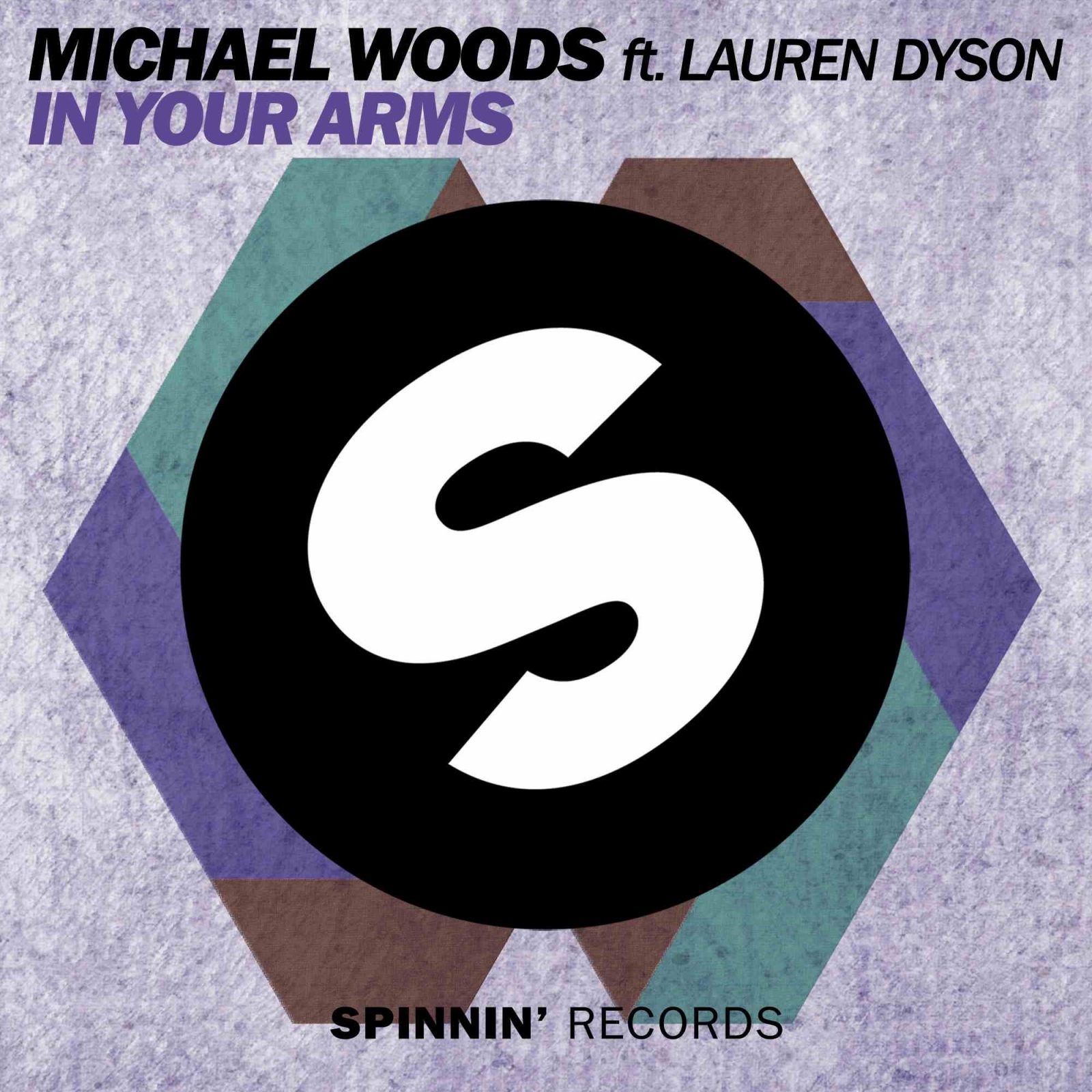 Michael Woods ft Lauren Dyson – In Your Arms
Following its worldwide radio premiere on both Austin Kramer's BPM show (Sirius) and Danny Howard (BBC Radio 1), Michael Woods presents his debut release on Spinnin' Records with 'In Your Arms' featuring the ethereal vocals of of UK singer/songwriter Lauren Dyson.
'In Your Arms' had its debut spin at Pacha's No Pants Party in New York back in March this year, after Michael had finished the track en-route to the gig. It connected immediately with Tiesto demanding a copy when he heard it in the booth no less. The demand from djs and clubbers for this one has been overwhelming, and, with a significant promo plan in place this is set to be one of Michael's most prominent releases in recent times. The package serves up a funky alternative from internationally renowned duo Plastik Funk as well as an extended club mix from Michael himself.
Rolling into the summer season with tour dates from Ibiza to Toronto and a residency at Hakkasan (Las Vegas) in the midst of it all, Michael's globe trotting is as hectic as ever. If that was not enough, while he prepares the finishing touches to his forthcoming material, he has the launch of his newly revamped and soon to be weekly podcast to come in July. How does he fit it all in?
'In Your Arms' Ft Lauren Dyson is out now on Spinnin' Records.


Subscribe to the Michael Woods Podcast here:
http://bit.ly/1ifMxee
Michael Woods Tour dates

17 July – Hakkasan, Las Vegas, NV, USA
18 July – Space, Ibiza, Spain
19 July – Aquarius & Papaya, Novalja, France
20 July – Aquarius, Zagreb, Croatia
25 July – Tomorrowland, Boom, Belgium
26 July – Airport Jam, Estonia

8 August – Story Miami, Miami Beach, FL, USA
9 August – Foundation Nightclub, Seattle, WA, USA
14 August – Amnesia, Ibiza
16 August – Pacha London, London, UK
24 August – Hakkasan, Las Vegas, NV, USA
31 August – Hakkasan, Las Vegas, NV, USA

19 September – Gatecrasher, Ibiza

2 October – Groove Cruise, Los Angeles, CA, USA