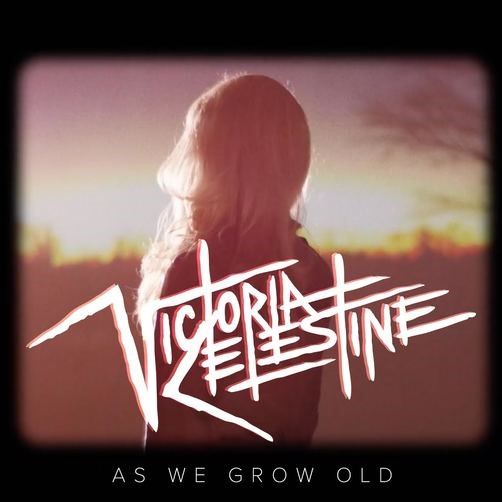 Victoria Celestine - As We Grow Old
Coming off the success of her second single, "Something More," innovative and avant-garde artist Victoria Celestine releases her anticipated third single, "As We Grow Old" exclusively via PopWrapped. The sultry and energetic track is the latest off of Victoria Celestine's upcoming debut EP (due for release within the next year). The first single off of the EP, "Wasted Tears" was released in June 2015 with accompanying music video. Of Victoria's second single, "Something More," Pop Matters raved, "Sonically cut from the same cloth as CHVRCHES and Banks (the artists, not the institutions), "Something More" is bright and vibrant electro-pop, its simple message of self-empowerment a welcome dose of optimism in a world that seems like it's falling apart all around us. Cosmopolitan but with genuine heart, it feels as if it's a reflection of her own diverse background. It's a knockout track, and leaves you eager to hear what this young artist comes up with next." Watch the effervescent video HERE.

With the pop synth rhythms reviving their way back into popular music, Victoria is a stand out new artist bringing 80's style to her video similar to the likes of Walk the Moon's "Shut Up and Dance."
Not to be overlooked as another cheeky pop artist Victoria Celestine is truly the odd one out. Having spent her early years growing up on two ends of the world, France and in San Antonio, Texas, music became Victoria's fluent language. With piano as a first instrument, she expanded her horizons by picking up the guitar as a teenager once moving back to the US and has never looked back. Combined with the talent of songwriting, she is a unique force to be reckoned with.
Coming across Victoria at an open mic in downtown San Antonio, Gordon Raphael (producer of The Strokes, Regina Spektor and more) invited her to have her first studio experience recording her first seven songs acoustically. Harnessing her songwriting capabilities, Victoria has placed in the International Songwriting Competition four years in a row. She was also a nominee in the International Acoustic Music Awards and has charted on the iTunes Charts. Look for these three songs that she produced with Blake Harnage (of VERSA) when she was only 17, on an EP next year.