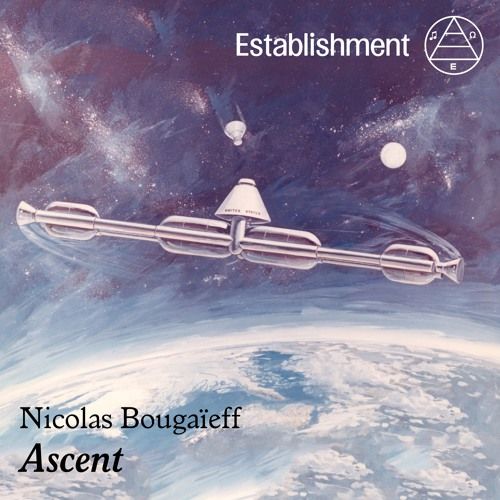 Nicolas Bougaïeff - Ascent
Nicolas Bougaieff takes astronauts and cosmonauts on a dreamy dancefloor expedition in "Ascent," the new spacey techno EP from Establishment.

The doctoral-trained composer laces techno beats with an elaborate reverie of harmony. And the remixes cover an international assemblage, from a Berlin native to a Czech-born artist to a fellow Canadian, with a total of two doctorates. Mateo Murphy and Mallone go darker and heavier with their remixes, while hiT͟Hərˈto͞o (aka Akkamiau) adds oddball alien eccentricities. Finally, a "Synthapella" version gives you all the ambient goodness of the synth parts from Ascent.

True to form, Establishment is going beyond the traditional release. A STEMS-format release offers re-mixable versions of the tracks. A music video will take viewers into deep space. And a video interview with Dr. Bougaïeff the week after the release will examine the harmonic theory behind his composition.
https://twitter.com/nbougaieff
https://soundcloud.com/peterkirn
https://www.facebook.com/pkirnmusic
https://www.facebook.com/nicolasbougaieff
https://www.facebook.com/establishmentlabel
https://establishmentrecords.bandcamp.com/releases