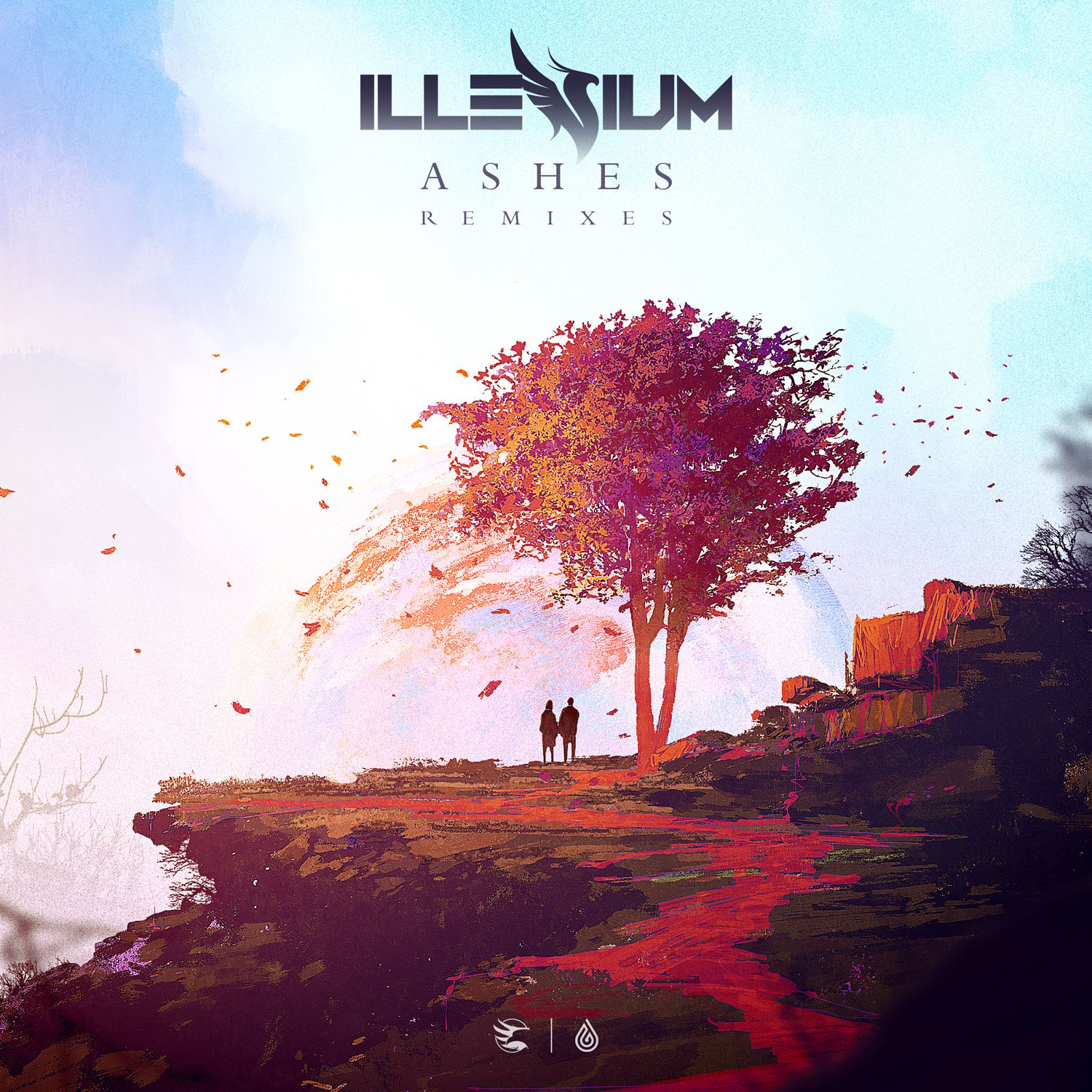 ILLENIUM - ASHES Remixes
'ASHES Remixes' is the new album from melodic bass music producer ILLENIUM to be released on December 16 via Seeking Blue and Kasaya Records. ILLENIUM has garnered previous support from the likes of Billboard, Dancing Astronaut, Mr. Suicide Sheep, YourEDM and many others. In addition to selling out his debut headlining tour, ILLENIUM has appeared at Lollapalooza, Mysteryland, Summer Set Music Festival, Paradiso, Decadence performing alongside Bassnectar, Jack U, Deadmau5, Tiesto and many more. ILLENIUM has earned himself a No. 1 spot on the iTunes Electronic Album Chart in USA, Canada, UK, a No. 6 on the Electronic Albums Billboard Chart for his debut artist album "ASHES'' and was a 'Trending Artist' on Billboard three times for 'It's All On You,' 'Fortress' and 'Sleepwalker'.
Illenium's remix of Flume's "Say It (feat. Tove Lo)" has reached over 13 million views on Youtube whilst his remix of The Chainsmokers' "Don't Let Me Down" has racked up over 200 million streams on Spotify, Soundcloud, Xkito and Trap Nation. 'Ashes Remixes' feature an incredible list of currently thriving artists including Synchronice, Just A Gent, Crystal Skies, Virtu, K?d, Ryan Exley, William Black, Kill Paris, FURY, Dabin, Hazey Eyes, Ryan Exley, it's Different, T-Mass & LZRD and Mr. FijiWiji.
In a few short years, Denver based Nick Miller aka ILLENIUM has produced an outpouring of captivating remixes and haunting originals that has garnered him a devoted following and has seen him rise quickly in the ranks of the dance music community to become one of its most beloved stars. With a lifelong passion for music, ILLENIUM's devotion to music became permanent after a Bassnectar show at Red Rock, "When I saw him, I got Ableton the next day.", says Miller. After honing his skills in the bass music sphere, ILLENIUM has gone on to remix Kaskade, Odesza and Galantis and has performed at Red Rocks himself. Shortly after releasing his debut album 'Ashes', in early 2016, ILLENIUM's "Fortress" went viral on Spotify.
"ASHES Remixes" encompasses the true essence of ILLENIUM's sound, from the perspective of the remixers of each track. Combining the ethereal, melancholic passion that blazes through ILLENIUM's music, with a personal twist of understanding that can be heard within each remix.
Album Tracklist:
01 Reverie (feat. King Deco) (Synchronice Remix)
02 Fortress (feat. Joni Fatora) (Just A Gent Remix)
03 With You (feat. Quinn XCII) (Crystal Skies Remix)
04 Sleepwalker (feat. Joni Fatora) (Virtu Remix)
05 It's All On U (feat. Liam O'Donnell) (K?d Remix)
06 Without You (feat. SKYLR) (Ryan Exley Remix)
07 Sound Remedy & Illenium – Spirals (feat. King Deco) (William Black Remix)
08 Only One (feat. Nina Sung)(Kill Paris Remix)
09 I'll Be Your Reason (FURY Remix)
10 Afterlife (feat. Echos) (Dabin Remix)
11 With You (feat. Quinn XCII) (Hazey Eyes Remix)
12 Without You (feat. SKYLR) (Ryan Exley Remix)
13 Only One (feat. Nina Sung) (It's different Remix)
14 It's All On U (feat. Liam O'Donnell) (T-Mass & LZRD Remix)
15 Fortress (feat. Joni Fatora) (MrFijiWiji Remix)
Tour Dates:
Wednesday, December 7, 2016 – Ogden Theatre (Ashes Tour), Denver, CO
Thursday, December 8, 2016 – Ogden Theatre (Ashes Tour), Denver, CO
Friday, December 9, 2016 – The Observatory (Ashes Tour), Santa Ana, CA
Saturday, December 10, 2016 – The Novo (Ashes Tour) Los Angeles, CA
Sunday, December 11, 2016 – The Novo (Ashes Tour) Los Angeles, CA
Wednesday, December 14, 2016 – Animus City Theatre (Ashes Tour), Durango, CO
Thursday, December 15, 2016 – Belly Up (Ashes Tour), Aspen, CO
Friday, December 16, 2016 – Agave (Ashes Tour), Avon, CO
Wednesday, December 28, 2016 – Wonder Ballroom (Ashes Tour), Portland, OR
Thursday, December 29, 2016 – The Snowbox (Ashes Tour), Seattle, WA
Saturday, December 31, 2016 – Snowglobe, Lake Tahoe, CA
Saturday, January 14, 2017 – Shôko Barcelona, Barcelona, ES
Saturday, January 21, 2017 – The Republik (Ashes Tour), Honolulu, HI
Saturday, January 28, 2017 – Life in Color Festival, Miami, FL
Follow ILLENIUM:
Website: http://illenium.com/
Facebook: https://www.facebook.com/Illenium/
Twitter: https://twitter.com/Illeniummusic
Soundcloud: https://soundcloud.com/illeniumofficial
Youtube: https://www.youtube.com/illeniummusic
Instagram: https://www.instagram.com/illeniummusic/