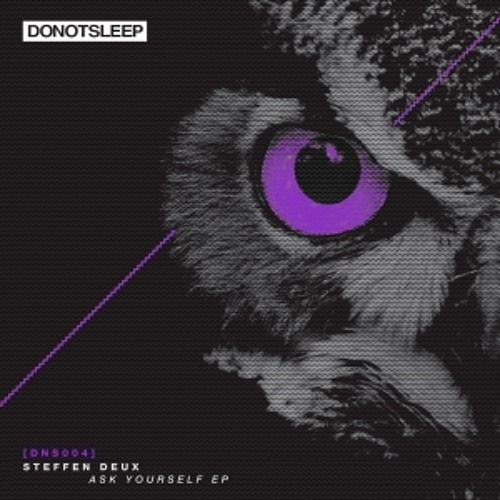 Steffen Deux - Ask Yourself
Steffen Deux is next up to the increasingly essential Do Not Sleep label, which started out as a party in Ibiza and is now an assured label. He is a DJ and producer from Germany who has been releasing since 2010 on labels like Air London, Fina and 8Bit Records. He's also a resident DJ at Ludwigshafen's notorious Loft Club and has played all over Ibiza at the island's best clubs.
Ask Yourself opens proceedings here and is seven minutes of sweat inducing tech house with grinding bass, rattling train track like perc and gloopy synths. It's a real mover to get your ass shaking then After Hours is more playful, with layer upon layer of drums, bass and percussion all feeling loose and funky while never moving away from a toughness that defines Do Not Sleep. Shine then rounds out a robust EP with a spooky sounding groove, trippy synth fireworks and bristling and brining drums that bobble up and down and will make you do the same. All in all this is another sure to be massive release from all involved.