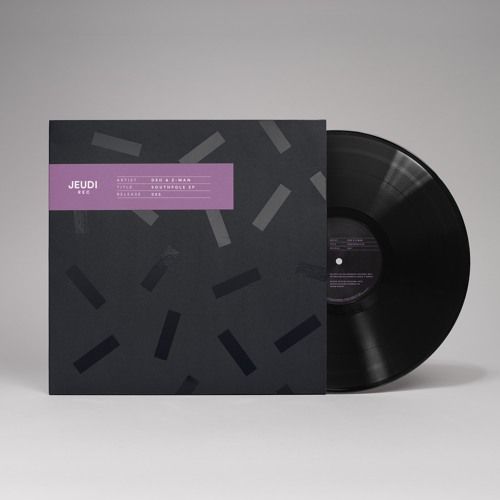 Deo & Z-Man - Southpole EP
Jeudi Records welcome back Deo & Z-Man for a second sizzling effort on the label. This pair really love to get locked away in the studio and shut out the outside world, and we should be thankful for that, because it leads to killer cuts like the two found here. Eddie C and Zombies in Miami turn out remixes that seal the deal.
Relentless Wilderness is a spooky and freaky late night tech cut with vocoder effected vocals. Chords are chilly and the atmosphere is spacious and spooky and it is a fine effort.

The remix comes from Canadian disco don and long form chugger Eddie C. His version is an old school throwback with dusty breakbeats down low and soft acid lines creeping in the middle. Bocko Schons then spends eight minutes doing acrobatics with big steel bells, drilling sub bass and dubby house drums all making you move. Correspondant's own Zombies in Miami who's latest release "Love On The Rocks" grabbed a lot of attention also remixes and goes for a more spaced out and cosmic number. It's a great EP filled with real heat.