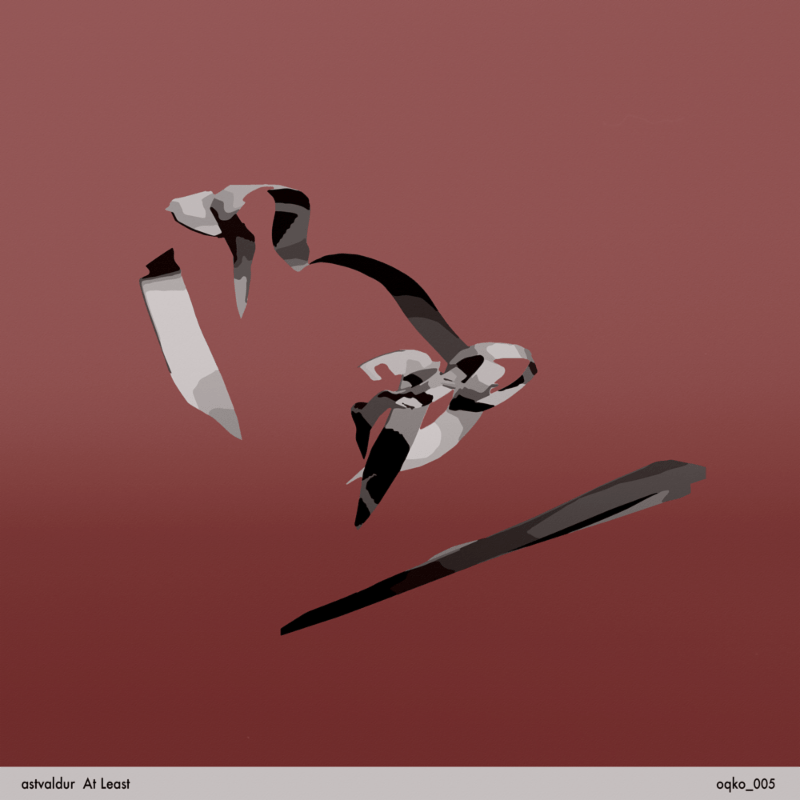 astvaldur - At Least LP
At just over a year old and now five releases deep, Berlin label and collective oqko have cemented a solid reputation in the experimentally-minded music world. oqko's second full length comes courtesy of multi-talented Icelandic artist astvaldur.

Based on seven key themes, At Least traverses overcast atmospheres, physical bass hues and radiant melodies, synthesizing elements over a fine composite of sound design, polyrhythmic patterns and club-influenced design.

astvaldur's debut album is a personal re-evaluation of the boundaries of the genres he draws inspiration from. His distinctive sonic textures encompass exploding percussion from the post internet age, repurposed orchestral sound bites, un-organic keys and a trained ear for monumentally expressive arrangements.

At Least will be released both digitally and on vinyl with a handprinted and stamped double layered artwork – utilizing organic and synthetic materials, representing the essence of the album.
LP Title: At Least
Artist: astvaldur
Label: oqko
Release Date: OUT NOW
Format: Vinyl, Digital
1. Hark
2. Rotary Credo
3. Cum
4. Flesh
5. Puncture
6. Locked On
7. Mother