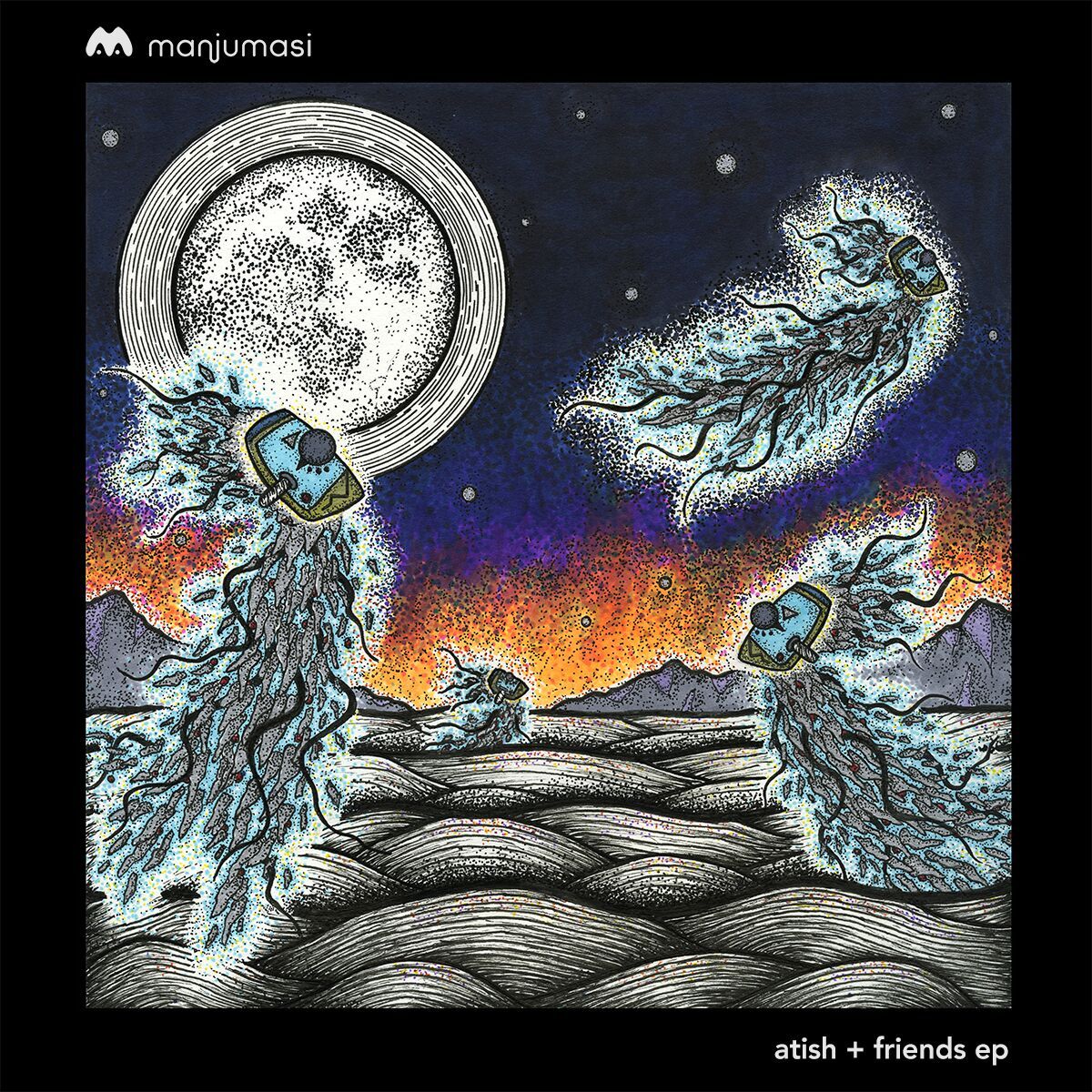 Atish, Tim Engelhardt, Mark Slee & Bengal - Atish + Friends EP
Lucky number thirteen on San Francisco's Manjumasi comes from label co-founder Atish. Following hot on the heels of last year's solo debut "Peculiar Colors," Atish returns to the label in fine form with a trio of collaborations. Each named after an amphibian or reptilian creature, the three tracks showcase Atish's musical range.
First up is Bullfrog, produced together with fast-rising German talent Tim Engelhardt. A chunky percussive bass groove drifts over liquid smooth lily-pads, laying a foundation for the quirky, croaking synth riff that makes the track's heady hook.
Second on the package is Chameleon, a collaboration with label co-founder Mark Slee. This one is a driving melodic groover that oscillates between musical colors, with a light floating pad melody and slip-sliding glissando synth playing counterpoint to edgy stabs.
Rounding out the package is Tortoise, a team effort with SF talent Bengal. Like the animal, this tune is slow-moving and wise, demonstrating strength through patience in the form of a groove that gently meanders and builds with rich detail.
Available for pre-order here:
www.beatport.com/release/atish-friends/2319194