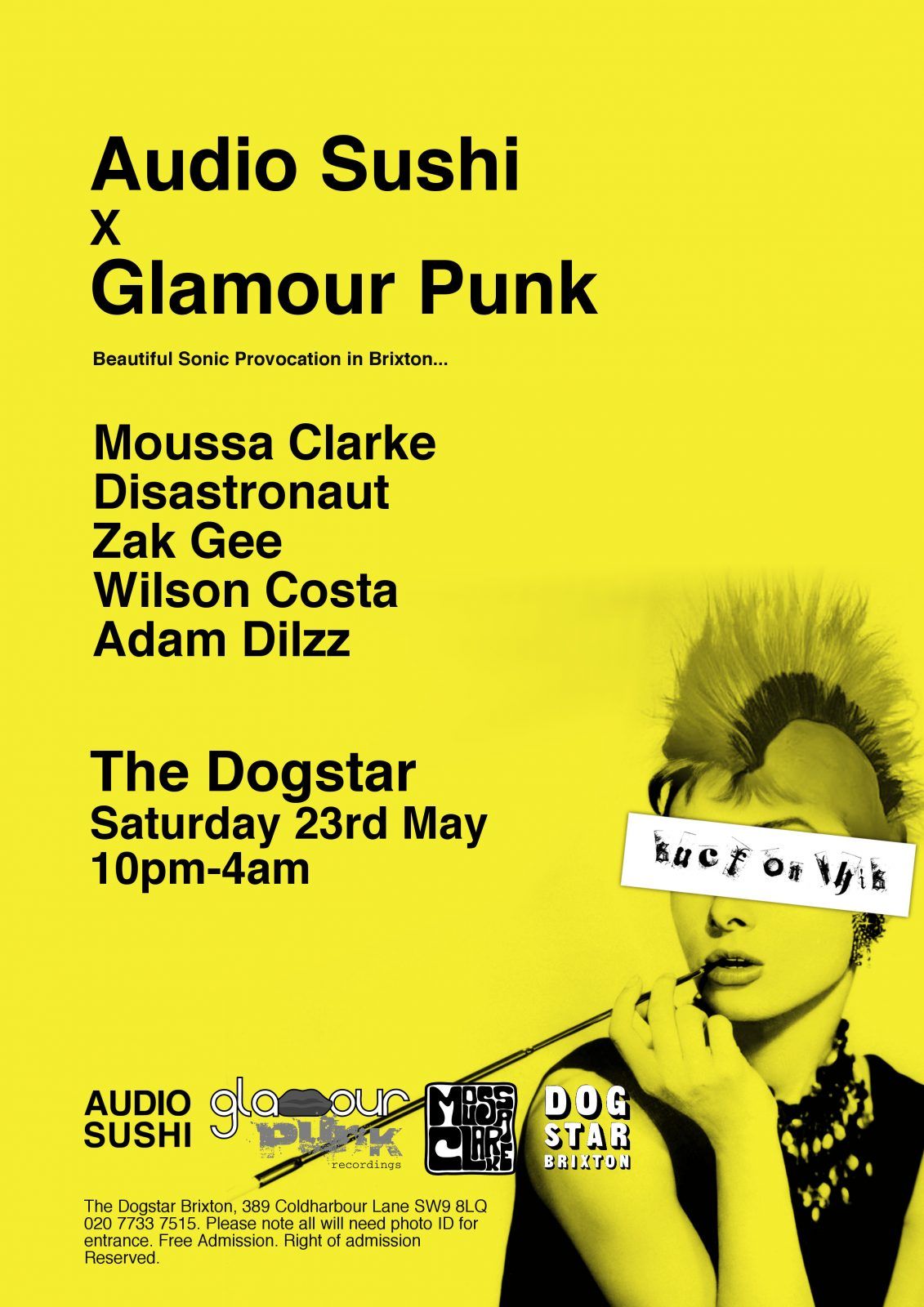 Audio Sushi x Glamour Punk
Hot label and party collective Glamour Punk is joining Brixton beat purveyors Audio Sushi on 23rd May at The Dogstar in Brixton for a night of fierce dancefloor tunes, with Moussa Clarke, Zak Gee and Disastronaut. Glamour Punk regulars Wilson Costa and Adam Dilzz will also be flying in from Paris. Expect house, deep, nudisco and just about anything that takes their fancy at this long-standing Brixton venue.
Audio Sushi x Glamour Punk
Beautiful Sonic Provocation comes to Brixton…
Saturday May 23rd, 2015
9pm-4am
The Dogstar, 369 Coldharbour Lane, Brixton, London SW9 8LQ.
At the controls
Moussa Clarke
Jeffrey Disastronaut
Zak Gee
Wilson Costa
Adam Dilzz
Free Admission before 10pm, £5 thereafter. Over 21s Only. Bring Photo ID For entrance. Right of admission reserved.