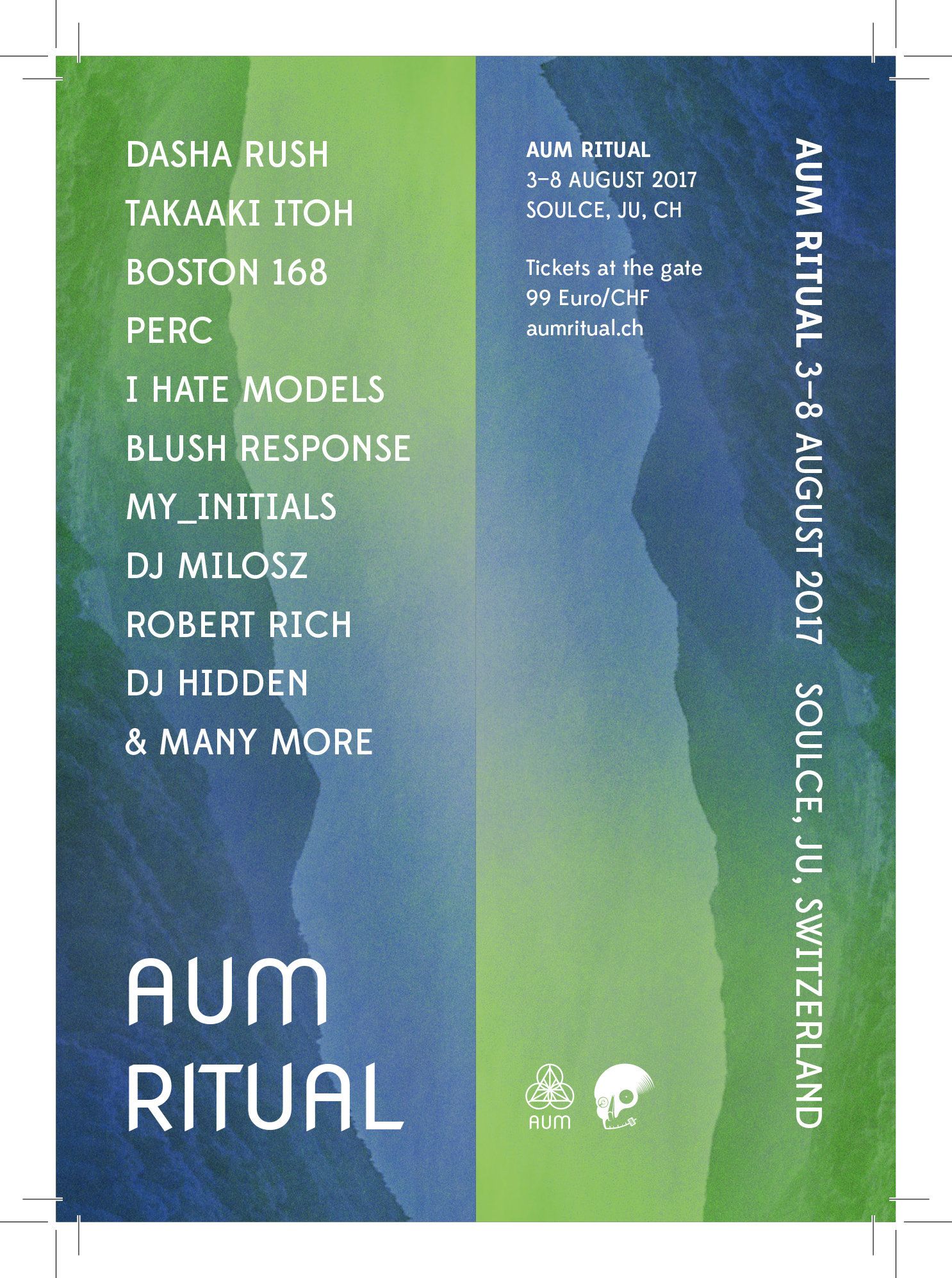 AUM Ritual invites you to an extended weekend of psy-trance, techno and experimental bliss
AUM Ritual would like to invite all you wide-eyed hullaballoo seekers and fatigued cosmopolitans to an extended weekend of psy-trance, techno and experimental bliss. In the midst of the deliciously eye-watering Swiss alps lies the escape route to all of your 2017 angst. Imagine a meadowy paradise, set in the foreground of mountainous outcrops, surrounded by the warm hug of electronic music. AUM truly is the place to allow your untamed self to be enchanted by the otherworldly music and timeless scenery.
Robert Rich will play a special 3hrs opening set for AUM Ritual. Come early for this unforgettable experience!
Across four decades and over 40 albums, Robert Rich has helped define the genres of ambient music, dark-ambient, tribal and trance, yet his music remains hard to categorize.
Part of his unique sound comes from using home-made acoustic and electronic instruments, microtonal harmonies, computer-based signal processing, chaotic systems and feedback networks.
Included in the line-up, prepare to be submerged in the amazing Dasha Rush's tonic of techno – its ethereal waves enchanting flora / fauna into the twilight.
Blush Response will also be on the scene, playing his signature industrial infused techno that conjure urban tidal waves of dissonant euphoria.
On the Sunday the well-acclaimed Perc, a familiar name amongst techno fans, will appear with a high voltage set enough to kick any lazy Sunday into gear. You won't want to miss Takaaki Itoh either, he's bringing stripped back techno perfection, the language he loves most.
But techno doesn't stop there… sample-based electronica talent, Murcof, will play a captivating set, weaving together wave after wave of powerful experimental techno.
With an artistic line based on the expression of melancholia and intense emotions, I Hate Models will join with his music which can be characterized by a showdown between Love and Hate, Darkness and Light.
The psytrance game is on point for AUM. Expect no other than the sultan of psytrance, KinDzaDza, to carry you through existential transit with his vast index of experimental psy-waves.
If you're an avid psytrance fan, then Oxidaksi is a name you're probably familiar with, known for their energizing fast music and a crazy dancefloor.
Purist will be flying in from Brazil for Saturday night, bringing with him spiritual vibes from the Amazon, whilst the Macedonian psytrance talent, Atriohm, and his downtempo ambient / psytrance are set to take stage Sunday.