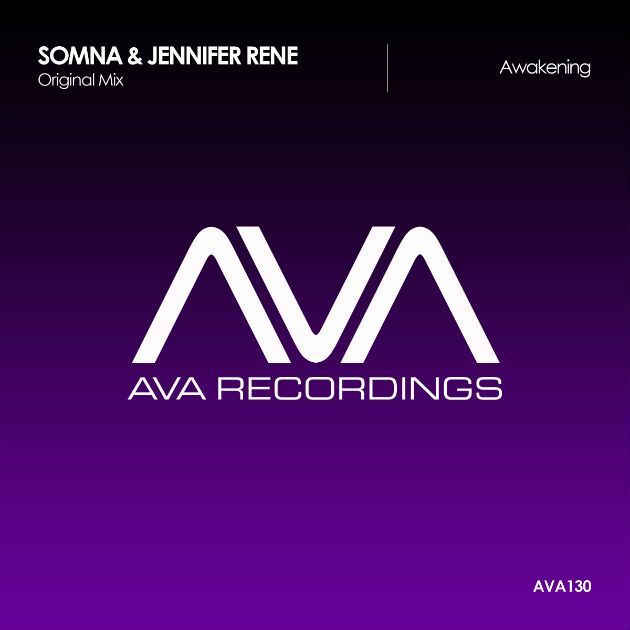 Somna & Jennifer Rene - AWAKENING
What happens when magic turns to gold? Enter AWAKENING, the latest creation by the talents of Somna & Jennifer Rene. With recent support by Ferry Corsten on "Corsten's Countdown", the release became an immediate hit with fans worldwide. "Awakening" features Jennifer's beloved and soothing vocals, as Somna guides listeners on a euphoric journey with lively piano riffs, synth fueled swirls and an energetic melody fulfilling the entirety of the blissful and emotive single.
Although musical magic is created each and every time these two join forces, it is said that something truly special was created on this particular collab, turning their fourth masterpiece together into pure gold. "Awakening" is OUT NOW on AVA Recordings.
About Somna: His singles can be found on a few of the biggest trance labels in the world including Armada Music, Black Hole and Lange Recordings. As the label manager and A&R of Andy Moor's AVA Recordings, Somna continues to make strides while playing an important role in AVA Recordings' 10th year of success. The coming year looks nothing short of bright for Somna with forthcoming releases scheduled on Armada Captivating and Go On Air Recordings among many others, and he is delighted to share a plethora of new music with fans in 2016.
CONNECT WITH SOMNA:
Facebook: facebook.com/somnamusic
Twitter: twitter.com/somnamusic
Soundcloud: soundcloud.com/somnamusic
Instagram: instagram.com/somnamusic