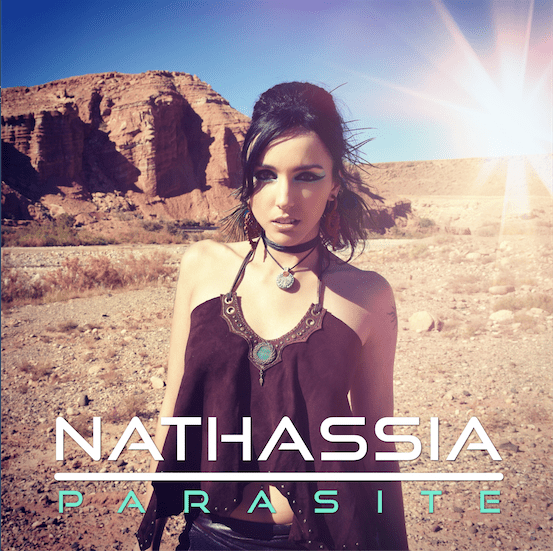 Nathassia - Parasite
London based electronic music artist NATHASSIA brings us her latest single PARASITE. Delectable in the extreme electronica combined with NATHASSIA pioneering vocal style. Parasite was produced by NATHASSIA, rising Drum & Bass producer FiendReflex and British Dubstep producer Stenchman.
Parasite comes with a quality remix package from the likes of Stenchman, D-Licious, FriendReflex, BKT Deepsoul & Pete Ardron. NATHASSIA social networking sites keep on rocketing skywards with an ever growing army of devoted fans from all corners of the globe.

The first two singles from the album CONTAGIOUS and TURNING HEADZ were unleashed late in 2015, an intoxicating blend of Drum & Bass / EDM and Pop, they gained support from people like EDDY TM, RAY KEITH, KISSFM , MIXMAG, FAME, HOUSE PLANET and IHOUSEU to name afew.
In just a few months NATHASSIA has amassed a vast army of fanatical fans from diverse countries such as Egypt, Turkey, Morocco, Brazil & Mexico. Her social media already has the kind of activity and support that some of the biggest names in music receive and based on her performance on this album it is easy to see why.
LIGHT OF THE WORLD: The album was produced by NATHASSIA and some of the UK's leading underground electronic music producers including British Dubstep producer Stenchman https://www.facebook.com/STENCHMANdubstep . Nathassia chose to write several of the Light of the World songs with Grammy award winning writer/producerBruce Elliott-Smith http://www.bruceelliottsmith.co.uk/.
https://www.facebook.com/NathassiaDevine/
https://www.youtube.com/channel/UCk50iEDoy7W3fM0bZZTaT0Q
https://twitter.com/nathassiadevine
https://www.instagram.com/nathassiadevine/