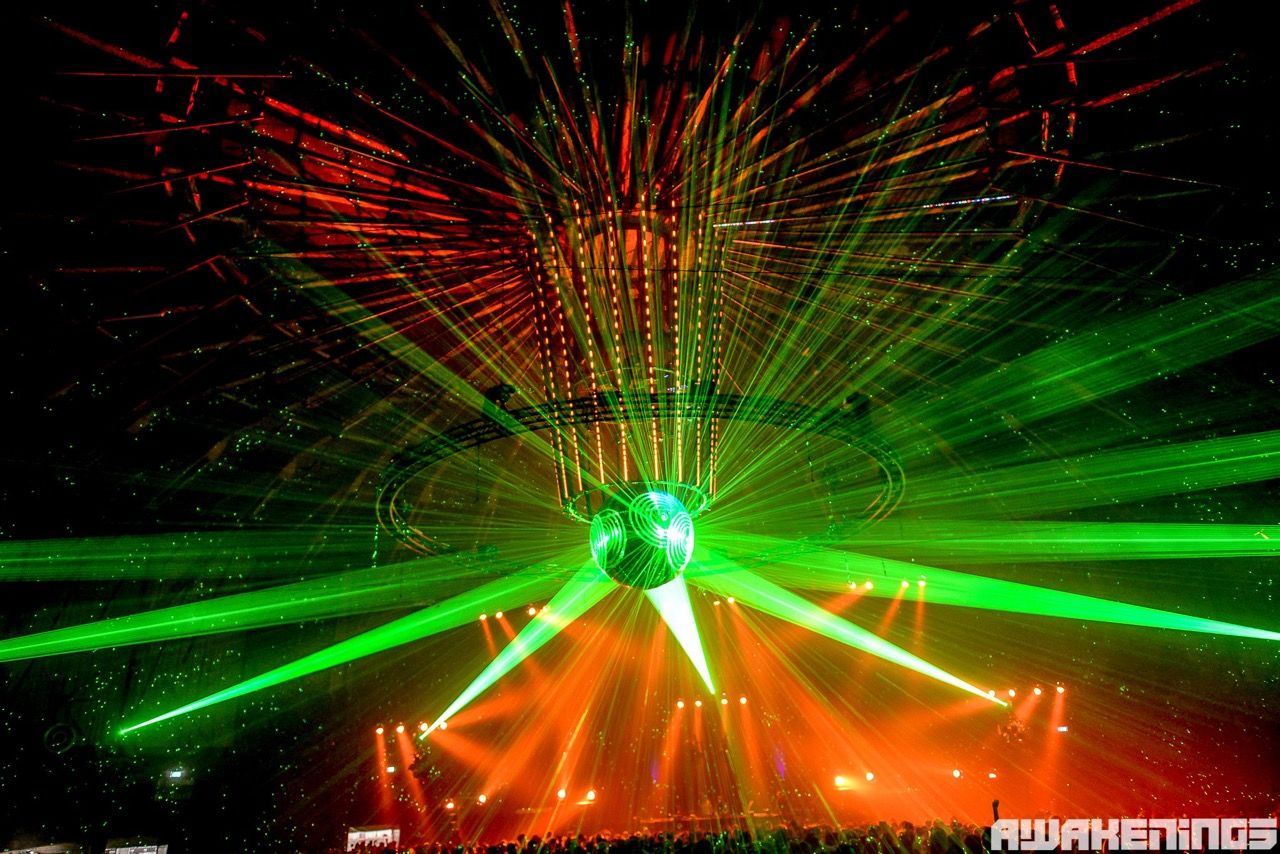 Awakenings Announce Ade Line Ups
In its 20th anniversary year Awakenings will expand further during Amsterdam Dance Event (ADE), 18 thru 22 October 2017. Just like last year, five nights of Awakenings can be expected at the Gashouder on the Westergasfabriek terrain in Amsterdam. New are two day programs, on Friday October 20 and Saturday October 21. Awakenings is a fixed value of ADE, with invariably sold-out events and the best lineups in the area of techno, in all its diversity.
The recent Easter edition of Awakenings saw the successful introduction of the day program. Also during ADE organizer Monumental Productions will provide two day sessions, fully in the line of Awakenings with the best names. On Friday October 20, from 16:00-22:00 hrs, Paul Kalkbrenner will return to the Gashouder with an exclusive ADE show called Back to the Future. He will bring remixes and mashups of techno classics he grew up with himself. On Saturday October 21 from 12:00-22:00 hrs Awakenings by Day will take place. Here Bart Skils & Paul Ritch, Dimitri, DJ Rush, Danny Tanaglia & Nicole Moudaber, Paula Temple and Sam Paganini will perform.
NIGHT
On Wednesday October 18 at 22:00 hrs Figure Night will start, with Len Faki, Jeff Mills & Kink aka Cyrillic (live), Lady Starlight (live), Regal, Robert Hood (live) and Roman Poncet, among others. Thursday October 19, from 22:00 hrs onwards, has been reserved for Drumcode, the label of Adam Beyer, who will bring along Dense & Pika, Ilario Alicante, Marco Faraone, Monika Kruse, Pig & Dan, and take place behind the turntables himself, of course.
Friday October 20 from 23:00 hrs onwards will be in the hands of Joris Voorn, together with Sven Vath, Kolsch, Nastia and Slam for Joris Voorn & Friends. The host of Saturday October 21, from 23:30 hrs onwards, will be Joseph Capriati (3h set), with Shlomo, Dubfire, Wighnomy Bros and a very special guest to be announced, among others.
The last Awakenings night will feature a first. On Sunday October 22, starting at 22:00 hrs, Ben Klock with his Klockworks will present his new concept Photon. He will do so together with Dax J, Etapp Kyle, Marcel Dettmann, Phase live and Rodhad.
---
Ticket sales for all seven ADE specials start on June 19th via www.awakenings.com
Awakenings Festival Sold Out
The seventeenth edition of Awakenings Festival, the best-known and largest outdoor techno festival of Europe (June 24-25 Spaarnwoude Houtrak) is sold out. Full lineup of the festival: http://www.awakeningsfestival.nl
www.awakeningsfestival.nl.