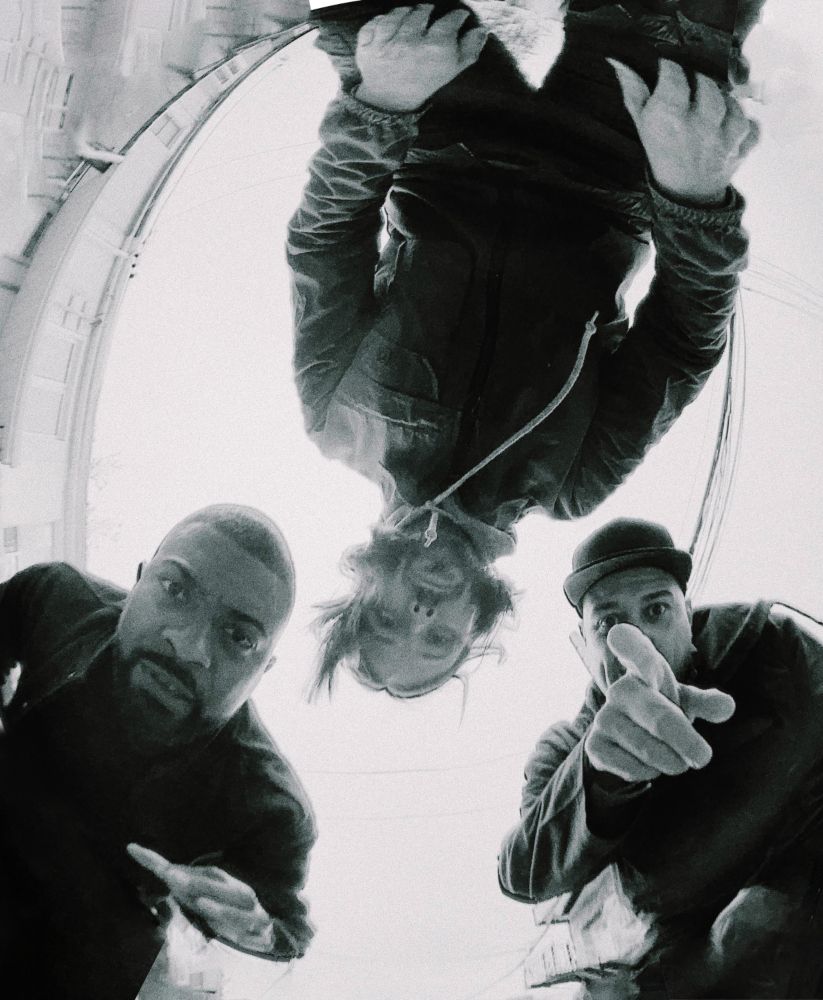 Award-winning Production Trio Keys N Krates release 'Original Classic' Album
Renowned trio Keys N Krates will be releasing their latest album, Original Classic on the 12th of November via Last Gang Records. On the LP, listeners will find the vibrant track, 'Siento Mi Destino (ft. Lido Pimienta)'.  The LP has already been making waves as the title track was the #1 Most Added track on NACC Hip Hop Charts in September while the single 'Brazilian Love Song' will appear on EA Sports' FIFA 22 soundtrack. The trio won the JUNO Awards for their hit single, ''Save Me (feat. Katy B)' and received an official remix from Netsky for their hit 'Glitter', both of which were released via Dim Mak Records, propelling them towards global recognition.
Keys N Krates have collected an astonishing 150 million plays across platforms, with airplay from BBC Radio 1's Jamz Supernova, Annie Nightingale and Radio 1xtra with Annie Mac to boost. The support continues with features from the likes of NPR, Hot New Hip Hop, VICE, Billboard, Pitchfork, COMPLEX, XXL, The Fader, EDM.com, Dancing Astronaut, Your EDM, Exclaim!, This Song Is Sick, Magnetic Mag and Earmilk to name a few. Keys N Krates have performed globally, making themselves at home at festivals like Coachella, Lollapalooza, Bonnaroo and Sonar to name a few and supporting major names such as Diplo, Steve Aoki, Hermitude, Stooki Sound and GANZ. 
Born and based in Toronto, Keys N Krates consists of drummer Adam Tune, keyboardist David Matisse and turntablist Jr. Flo (aka Greg Dawson). While creating music, the trio enjoy crossing border of sound, calling upon the likes of Kaytranada, Sango, Timbaland, The Neptunes, Bonobo and Masters at Work for inspiration. Their own diverse sound draws parallels to the likes of ​​Masters At Work, Moombahton and Kaytranada amongst other talented artists. Featured on 'Siento Mi Destino is artist Lido Pimeinta who was born in Barranquilla, Colombia and is currently based in Toronto, Canada. This year saw the artist nominated for a Grammy Award as well as a currently pending Juno Award.
The infectious, loopy, instrumental beats showcased against vibrant vocals create an immediate hook in Keys N Krates latest LP. It's here, where footwork meets electronic and world meets the intimacy of uncensored dance that the listeners are sandwiched into rolling basslines and cascading embellishments. Attitude, sensuality and pure joy come together to create Original Classic. 
Speaking of the LP, Keys N Krates tell us: "This album was about us finding our place in dance music, which probably sounds weird coming from a band probably classified as a dance act. Rather than "jump up and down festival music", we wanted something more for the dark club. We are hesitant to use the word "mature", but we'll just go ahead and say we want it to feel more mature. We wanted a lot of groove, loose feeling but driving drums, syncopation, an overall tribal feeling, a more global sound, 808s, orchestral and synthy textures; all things we love. We wanted it to be a mix of pop songs and instrumental songs and moody interludes that all feel like they come from the same place. We wanted it to be dramatic and fun.  Put simply, we tried to make music that we would want to hear if we turned up somewhere to dance."