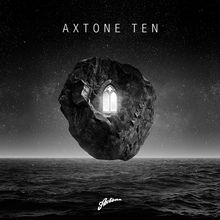 Axwell - Axtone Ten – Axwell Exclusives
Axwell's Axtone Records are celebrating 10 years of the label and using the opportunity to showcase their finest assets both musically and visually.
To that end, Axtone are releasing a limited edition box set with 500 copies worldwide, the contents of which includes: 3 'marbled' vinyl including 12 fan picked tracks (many of which have never been available on the format), a 52 page 'Axtone Art' hardback book and a hand illustrated art print.
Accompanying the box set will be a digital album that includes new and exclusive music.
The tracks on this promo are from Axwell himself; there's the french touch inspired "Waiting For So Long (Gloria)" and a fresh take on Axwell's "I Found U" from genre defying Fono.
Axtone
facebook.com/axtone
twitter.com/axtone
instagram.com/axtonerecords
soundcloud.com/axtonemusic