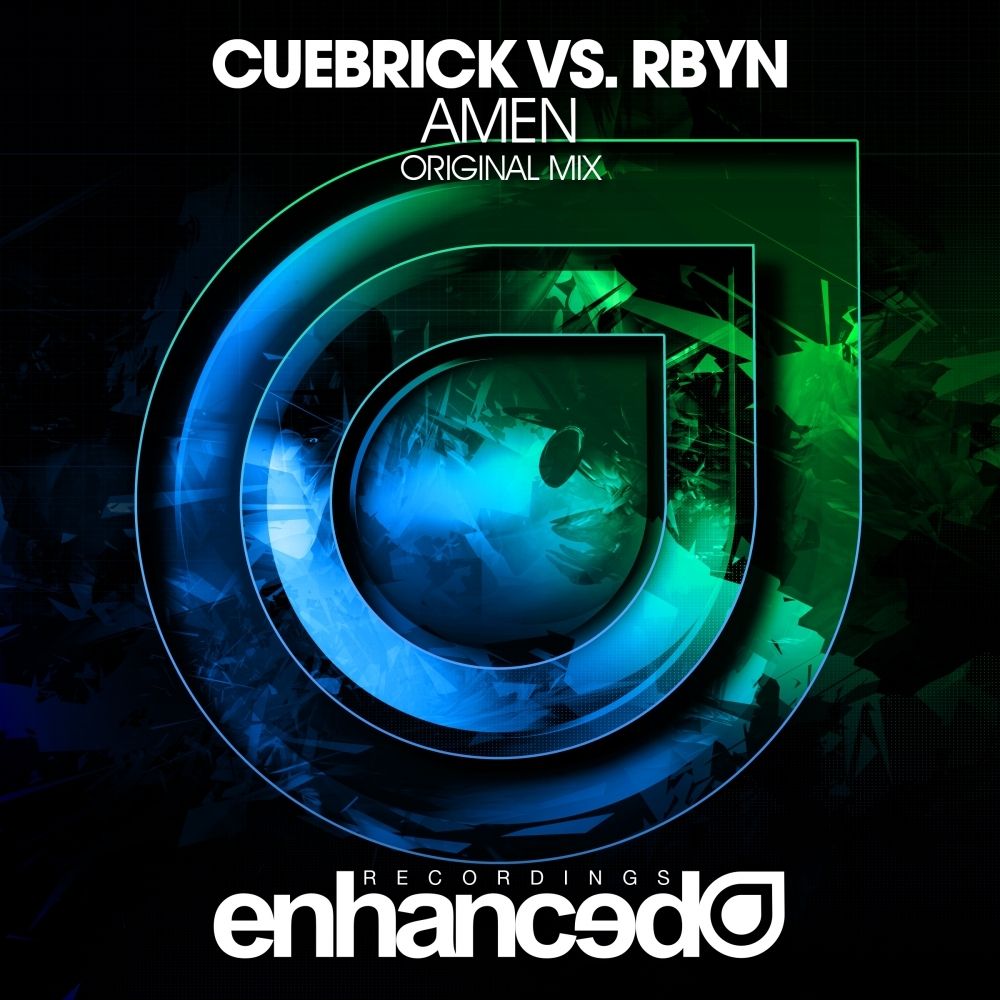 Cuebrick & RBYN - Amen
One of Enhanced's biggest success stories of 2015 is undoubtedly Cuebrick. The German Progressive House maestro has been behind some of the most popular releases of the year on Enhanced Recordings and returns to the label to round off the label's catalogue for another festive period alongside fellow German talent RBYN.
Proving to be a collaborative effort chock-full of classic, grinding Cuebrick FX and energy, 'Amen' also brings RBYN's effortless groove and drive to form a monumental production. Bursting with surging atmospherics, straining leads and crunching bass whilst retaining a healthy dose of progressive melodies and repeated switch ups, 'Amen' is an answer from two Progressive House enigmas.
Impressive in every way, Cuebrick ties up and impressive breakout year alongside up-and-comer RBYN with the superb 'Amen'.
Cuebrick
Cuebrick is a young German DJ and dance music producer. 2014 was a true breakout year for him. He first came to nationwide attention when his hit-single 'Watch Out' defended the #1 spot in the German Dance Charts for seven weeks.
Also his latest singles on big international labels like Enhanced Recordings, Flamingo Recordings & Deal Records (Cloud9) had been very successful. At the same time, his productions are appreciated by worldwide DJ legends such as Tiesto, Armin van Buuren, Nicky Romero, W&W, Above & Beyond, Tritonal, Blasterjaxx, Sander van Doorn, Vinai, Morgan Page, Max Vangeli and many more!
By now, Cuebricks tracks are being featured on TV and he's become a regular on the rotations of Germanys radio stations. Starting this year, Cuebrick became the weekly host of 'nitroX', Germanys biggest show for electronic music on bigFM, one of largest radio stations nationwide. There he welcomes many of the most famous names in electronic dance music.
Cuebrick seems to be next in the long line of European top DJs. He is the artist you should definitely look out for in 2015.
Connect with Cuebrick :
http://www.cuebrick.de
https://twitter.com/cuebrick_dj
https://www.facebook.com/cuebrick
https://soundcloud.com/cuebrick
Connect with Enhanced :
http://www.enhancedmusic.com
http://twitter.com/enhanced_music
http://www.facebook.com/EnhancedMusicLtd
http://soundcloud.com/enhanced
https://www.youtube.com/user/EnhancedMusic