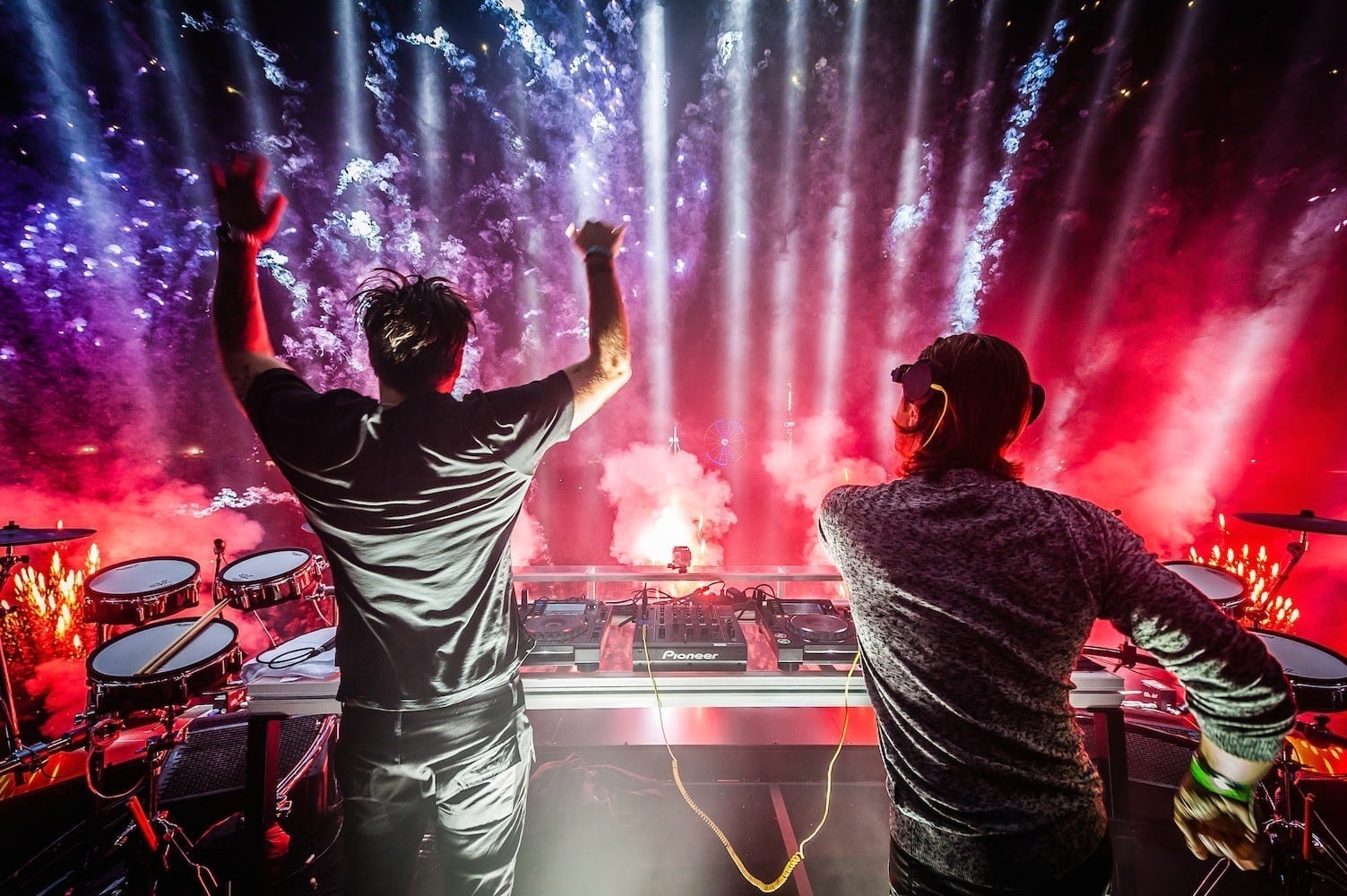 Axwell / Ingrosso announce special intimate show for NYC Fans
FOLLOWING HEADLINING SET AT ULTRA FESTIVAL MIAMI, AXWELL /\ INGROSSO WILL PLAY NYC ONE NIGHT ONLY BEFORE TOP-BILLING AT COACHELLA
Tickets will go on sale WED MARCH 25TH at noon EST for a very special one-night-only engagement with superstar Swedish duo Axwell /\ Ingrosso.
The duo, who just launched the stunning new "mini-movie" music videos for the tracks "On My Way" and "Can't Hold Us Down" from their forthcoming Def Jam/Virgin EMI debut, will play New York fresh off a headlining engagement at ULTRA Miami. The Termimal 5 show, a remarkable chance for fans to see the band in an intimate setting, will be Axwell /\ Ingrosso's only performance before their top-billed set at Coachella in a few weeks.
"This is an intimate show for fans on our way back from miami before Coachella rehearsals begin," said Axwell & Ingrosso. "NYC has always been in every part of our journey and it was impossible to leave it out of this phase of the new music. We kept ticket prices as low as we could to make it available to everyone who has supported us over the years and we can't wait to play the new music and some of our old classics to the city that has welcomed us for so many years."
If you're heading to Miami, check axwellingrosso.tv for all videos, information on shows and live streams for those of you who cant make it.
Tickets will be available at Ticketmaster starting WED MARCH 25 at noon EST. Ticket prices will start at $10, and will also include tiered prices of $15, $20, $25 and $30.