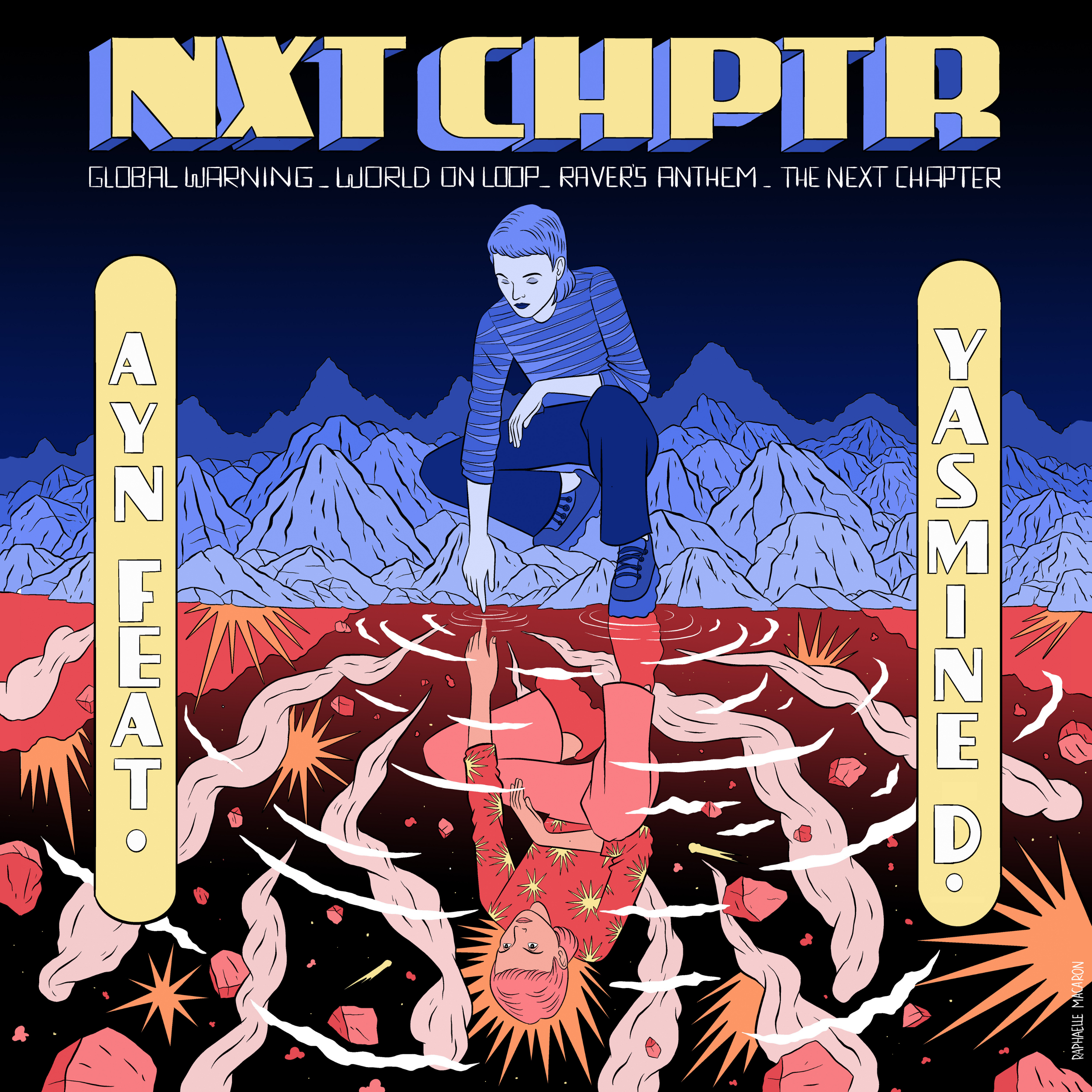 Ayn featuring Yasmine D – Nxt Chptr
In a world where dance music has become saturated and lacking in soul, AYN is bucking the trend…
Working quietly in the shadows during the pandemic, AYN has produced an emotively driven techno story EP masterpiece, along with manager, close friend and artist Yasmine D. starring on vocals.
The combination of AYN and Yasmine D. is set to offer the world of electronic music a refreshing approach to dance music, driven by dualism with the intention to awaken the soul.
The 'NXT CHPTR EP' has witnessed early success in the lead up to its release with early DJ support from legendary techno duo Slam, Flashmob, Syreeta, Robert Owens, Paco Osuna, Eelke Kleijn, Joyce Muniz, Anthony Pappa and Horse Meat Disco.
AYN has become renowned for her hypnotic groove-led progressive techno injected with her Arabic roots, bringing a truly encapsulating originality to her productions and live performances. This has led her to headline alongside leading electronic stars Rafael Cerato, Seth Schwarz, Emmanuel Satie, Sama Abulhadi, Christian Smith, Francisco Allendes and Super Flu. AYN's appeal has seen her amass hundreds of thousands of streams in a short space of time from her releases and live streams, demonstrating the rising demand from fans around the world for AYN.
The four-track EP is about the journey of a raver and the awakening of their soul.
"We exist in a contradictory world of inevitable forces governed upon us that cage our souls, even more so today than ever. Despite it all, the ethereal power of music remains infallible in touching and awakening our souls." – AYN & Yasmine D.
AYN and Yasmine D. inject their Middle Eastern roots into the release which is evident throughout. The enchanting rhythm sections interlaced with deep heavy techno kicks and melodic synths throughout bring warmth and light to the music. A truly yin and yang effect, bringing light and dark into this incredibly impactful release.
AYN feat. Yasmine D. 'NXT CHPTR' is out NOW.
Tracklisting:
1.) Global Warning (Original Mix)
2.) World On Loop (Original Mix)
3.) Raver's Anthem (Original Mix)
4.) The Next Chapter (Original Mix)
BUY | STREAM here > https://nxtchptr.bfan.link/ayn
Connect with AYN:
https://www.aynsound.com/
https://www.facebook.com/AYN.Sound/
http://www.instagram.com/ayn.sound
https://soundcloud.com/aynsound
https://www.beatport.com/artist/ayn/921731
https://open.spotify.com/artist/4jDVHyuUBOaNUWLyR1ykaW?si=iZZUQVpQQeWEqoP4chJ6-Q&dl_branch=1
https://www.youtube.com/AYNsound