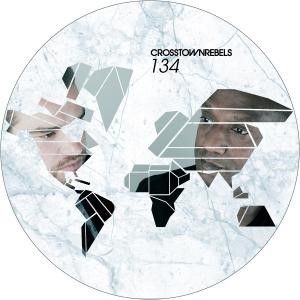 AZIMUTE – Control
Introducing a fresh electronic pairing as AZIMUTE, Crosstown Rebels gets set to present a glowing debut EP comprising three original cuts of pure and understated class. Lead track 'Control' pulses with robotic sex appeal as creepy sluggish grooves and low end swing collide with hypnotic percussion and rumbling bass. 'Always' by contrast begins life as a more skittish affair, until an unexpected and powerful bluesy soul vocal and undercurrent of UK bass pervades this ever evolving sonic framework. Closing the package, 'Where Is The Magic' shows AZIMUTE at their most frenetic and energetic, where the pacey percussion and propulsive groove is interjected with a dose of weirdness. AZIMUTE's statement of intent is a bold and playful one, conveying the raw talents of two of electronic music's true heads and masters.
BACKGROUND
AZIMUTE is a new musical project combining the energies of rising techno DJ–producer Cesare Marchese and veteran DJ–musician Quenum. They became close when working together via Serialism on Quenum's latest artist album 'Face To Face' and quickly realised they share a common musical vision and way of life. With this debut release on Crosstown Rebels and another forthcoming EP due to drop on Derrick May's Transmat Records, it's clear the duo are about to set techno hearts racing.
Cesare Marchese (aka Cesare vs Disorder) is the freshman in the band, but no newcomer to electronic music. His productions have been released on top labels such as BPitch Control, Vakant, Dumb Unit and Get Physical. He was named "Beatport's Ones to Watch" in 2009 and plays regularly at top events and festivals worldwide. His experience stretches to all aspects of the techno universe; he's been running his label Serialism since 2007 and promotes label nights at Watergate in Berlin and other top clubs in Europe.
Quenum is also well known in the scene and well respected for his longevity and quality contributions. He started his first label Access 58 in London in the mid 90´s and later co- founded Cadenza Records with Luciano, composing with him the techno anthem Orange Mistake. His discography stretches over decades and continents, and includes top labels such as Soma, Crosstown Rebels and NovaMute among many others.