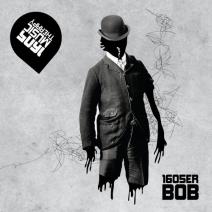 PAGANO – MY PUMPIN' BASSLINE
Pagano's new single 'My Pumpin Bassline' is out on UMEK's label 1605 – Music Therapy is out this week
http://www.beatport.com/track/my-pumpin-bassline-original-mix/5843693
Check out episode 162 of UMEK's radio show where around minute 15:50 Pagano joins in to personally introduce with a few words this forthcoming release – Listen here: ttps://soundcloud.com/umek/btic_162
Beatport chart-topping British House music production duo Hoxton Whores new Remix of Pagano's single 'Together' is also forthcoming on Canadian hero Jerome Robins' label Jungle Funk in October
*Here is a video of Pagano rocking the Terrace of AMNESIA in IBIZA a few weeks back: https://www.facebook.com/video.php?v=10204269708571880&l=2095633415285277793
His Circuit Festival CD mix has overtaken sales of current albums by Defected and Pete Tong proving that Pagano's hard work and unique musical and production style has earned him a hardcore fan base without having any marketing schemes or fake social media likes and plays behind him. His current mix CD1 on Barcelona's Circuit Festival CD (released worldwide by Spain's Matinee Group) moves smoothly between House, Techno and Tech House and features tracks from Coyu, Filterheadz, Danny Tenaglia, Mark Knight, Harry Romero, Manuel De La Mare and Camilo Franco alongside a total of 8 Pagano productions including original tracks and remixes. Topping the sales charts worldwide, the album has so far reached: #04 in the official Spanish iTunes Dance Album sales chart and #19 in the official Spanish iTunes overall Album sales chart. It's #03 in the Beatport House Top 100 Releases Sales chart and is #13 Beatport overall Top 100 Sales chart. http://www.beatport.com/release/circuit-festival-compilation-2014/1347281
The 2014 compilation of the biggest LGBT Festival in the world right now, Barcelona's 'Circuit Festival' by the Matinée Group, is available as a double CD and also on digital download formats.
*Pagano's recent collaboration with Jason Chance 'Just Like That' which was released on Mark Knight's Toolroom Records was played on the BBC Radio 1 IBIZA Special by Monki after spending weeks in the Beatport Tech House TOP 100 sales chart! Check it out: http://www.bbc.co.uk/programmes/b04bmjz8
Danny Tenaglia has very publicly given the thumbs up to Pagano's Remixes of his classic house anthem, 'Music Is The Answer' via a message on Pagano's Facebook wall. After more than a month after its release, Pagano's Vocal Remix is still charting in the Beatport Tech House TOP 100 around the Top 50.
*'My Pumpin Bassline' is the second track Pagano has signed to 1605 and the follow up to his big room Tech House monster, 'Everybody Hip Housin' that Umek loved so much he even opened his DJ set at the Orlando (USA) edition of EDC Festival (Electric Daisy Carnival).
– Pagano's upcoming DJ diary:
26.09. EPIC @ PULSE (London)
04.10. SCREAM @ GIBUS (Paris)
12.10. BLACK & BLUE Festival (Montreal)
13.10. BLACK & BLUE Recovery Party @ Apollon (Montreal)
17.10. KIT KAT (Berlin)
18.10. BLOC (Barcelona)
25.10. TRADE @ EGG (London)
01.11. LA DEMENCE @ Mirano (Brussels)
02.11. FUSE (Brussels)
08.11. WHAT's UP @ Bikini Club (Toulouse)
15.11. Angel's BLACK PARTY @ X-tra Club (Zurich)
22.11. HELL & HEAVEN Festival (Bahia, Brazil)
30.11. RAPIDO AFTER @ HOTEL ARENA (Amsterdam)