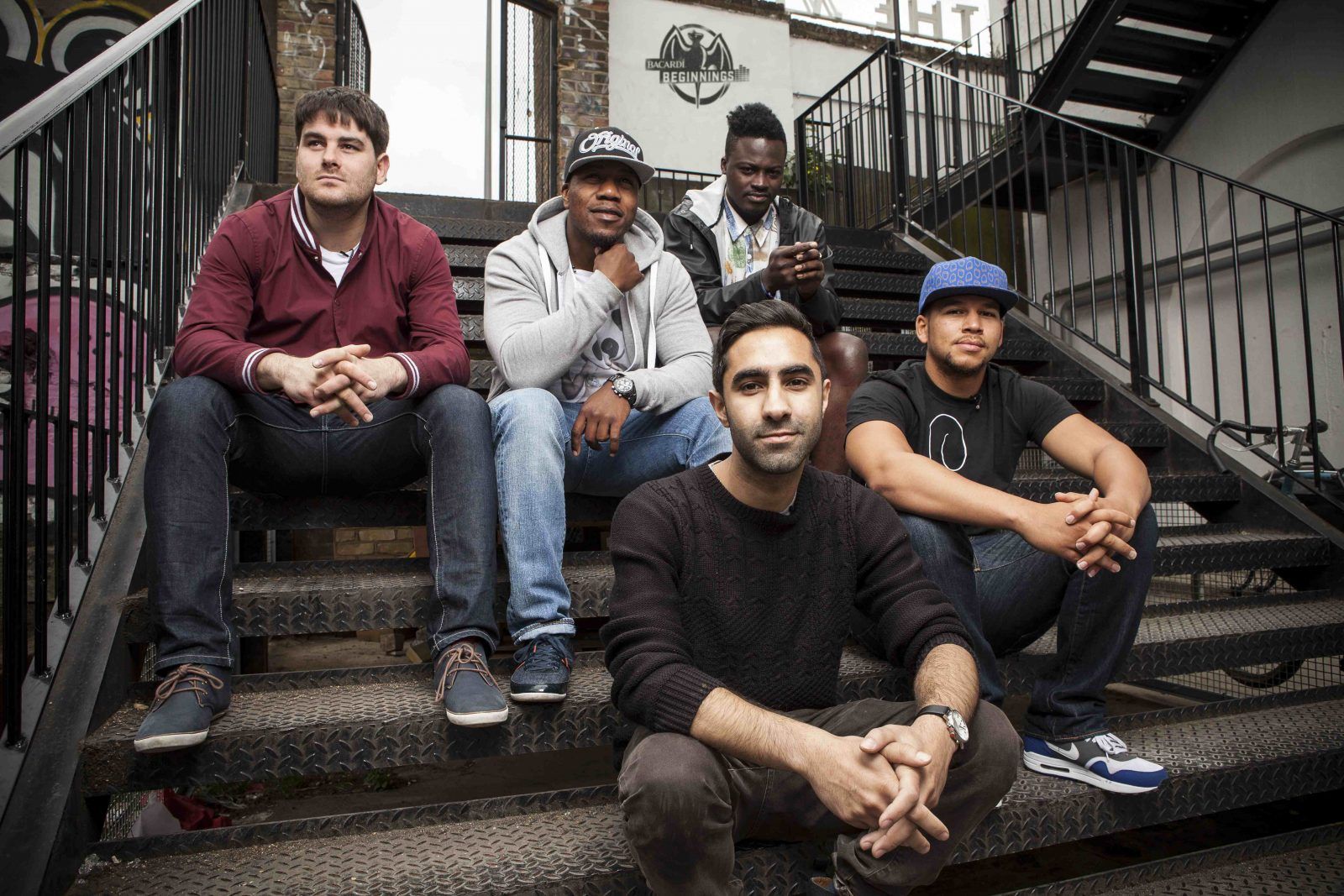 Bacardi Beginnings Is Back – Bigger & Bolder For 2013
BACARDÍ Beginnings, the music mentoring programme credited with launching the careers of Jessie Ware and AlunaGeorge, returns for 2013 – bigger and bolder. This year, three established acts and three hot emerging artists will be paired together to push the boundaries of music releases.
Each pairing will be given a unique brief around the creation, production and experience of music, while also releasing original tracks together.
In the first of the unique series of BACARDÍ Beginnings creative projects, pioneers of the new wave of British dance music, Rudimental, and their chosen emerging artist, Bipolar Sunshine, will undertake the entire A&R process in just 24 hours.
On Thursday, 11 July 2013, Rudimental and Bipolar Sunshine will write, record, release, rehearse and perform an original track all within 24 hours. Starting at a studio in London at 7am, the process will culminate in their performance of their BACARDÍ Beginnings track at a gig at The Vaults in Waterloo, London at 7pm. To apply for tickets to the gig, please email [email protected]
Fans can watch the artists undertake their project at www.bacardibeginnings.com. The track will also be available for free streaming at www.bacardibeginnings.com.
Famed for making music reflective of the UK's diverse street scene, Rudimental have quickly established themselves as Britain's hottest music collective; dominating the country's dancefloors and airwaves with their unique brand of soulful electronic music. Made up of songwriters and producers Piers Agget, Kesi Dryden, Amir Amor and DJ Locksmith, the four men draw on their eclectic musical influences to create anthemic, emotive and elating dance tracks, as well high-energy and carnival-esque live shows.
They've proven themselves adept A&Rs when it comes to hunting singers, which is illustrated by the wealth of new talent featuring on their album and have also had mentoring roles in their previous careers.
Manchester born Bipolar Sunshine has quickly grabbed the attention of early supporters with track 'Fire' including Zane Lowe, Huw Stephens, John Hillcock, Eddy Temple-Morris and BBC Introducing amongst others. Combining an evocative voice and strong song craft, Bipolar Sunshine doesn't like to be pigeonholed into a genre and fuses pop and electro.
Speaking about the project, Rudimental's Piers Agget says: "Getting exposure in the music industry has never been easy and is getting increasingly harder for new artists. We've been fans of Bipolar Sunshine's work for a while now and it's great that this kind of opportunity exists with BACARDÍ Beginnings. The programme is different to anything we've come across before – the development of an artist's music from conception to promotion in just 24 hours is a huge challenge and will really push our and Bipolar Sunshines's creativity and production skills."
Bipolar Sunshine adds: "BACARDÍ Beginnings really does offers a new way for artists to release music and to showcase themselves. Showing the creative process and how two artists come together to collaborate on a track and then putting it straight out is an exciting innovation for the industry. People want to feel more involved with artists nowadays. What Rudimental have done, in terms of success and music, is nothing short of amazing and I can't wait to get in the studio with them to create our track."
BACARDÍ Beginnings was created in 2012 to give up-and-coming artists the opportunity to be mentored by established acts and showcase their sound to a wider audience. Last year saw Joe Goddard (Hot Chip), Friendly Fires and Mylo work with Jessie Ware, AlunaGeorge and Ronika respectively.
BACARDÍ Beginnings aims to encourage people to boldly pursue their passions, just as the iconic rum brand has done for more than 150 years – whether creating a revolution in rum-making, inspiring pioneering cocktails, or fighting for freedom.
The details of the next artist pairings involved in the BACARDÍ Beginnings programme and their individual creative projects will be announced at the end of July, with the final pairing revealed in October.
To follow Rudimental and Bipolar Sunshine's progress and the entire BACARDÍ Beginnings campaign, go to www.bacardibeginnings.com.