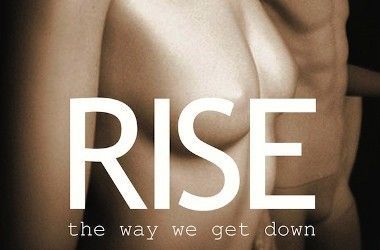 The birth of RISE!
Back in early 2013, Paul Timothy (Timmy Vegas) and Sarah Favouritizm started a new band project, we called ourselves RISE. After bouncing ideas around we came up with our first single, 'The Way We Get Down', a sexy slab of feel good 90's piano house, armed with a delicious seductive vocal and a pressure baseline which featured a vocal sample from Grammy Award winning singer Myron.
Excited by our new project, we sent it out to some key music people to get some feedback and see if we could find a good home for it.. Immediately we had a huge response with the likes of Louie Vega: "Ok now! I will definitely play this!", through to Copyright: "Love it and feeling it as a track for Ibiza", and Kenny Dope, Eric Kupper, Quentin Harris, Soulmagic and DJ Meme, among others all supporting it. Then just when we thought it couldn't get any better, one of the biggest dance labels in the world – TOOLROOM RECORDS wrote to us with a recording contract wanting to sign it!.. I'm not sure if you can quite grasp our excitement but we both gave out girly squeals that day!.. As a first outing for RISE it appeared big things were on the horizon.
Obviously with the the track featuring a vocal sample we had to set about getting it all cleared so Toolroom could release this Summer.. At first we re-wrote the song and re-vocalled, just in case we could capture the same magic, before then moving on to successfully track down Myron in person, who loved it and actually agreed to be a featured artist on the final single release!!! We were all absolutely thrilled to have the blessing of such a wonderful talent!.. But we still needed official clearance of the vocal… After unsuccessfully trying to track down independent writers, we we enlisted the help of a publisher and approached the 'major label' who owned the track, to be then greeted with this ridiculous proposal: They wanted to own our new recording, charge us $10,000 for the pleasure.. And take 85% of net receipts!.. GREED GREED GREED! All of us were absolutely gobsmacked at such ludicrous terms.. In fairness we would have expected to have paid a couple of grand for it perhaps, but no one in their right mind would accept that. It was clear it was was the end of our little dream in a heartbeat. So, is there anything we can pass on here to our fellow producers also creating music the current sample heavy environment? Yes, majors do clear samples, but it is a bit of a lottery. Choose your vocal weapons carefully if you are contemplating labels that are transparent and have to clear all samples, or all your hard work may lead to great disappointment.
We both believe this tune needs to be out there and getting the love it rightfully deserves on the dance floors. So for all you dj's out there, here is the first outing from RISE, featuring the vocals of Myron – 'The Way We Get Down' – a FREE DJ PROMO ONLY that will never ever be released, we hope you love it as much as we do! Massive thanks to Myron, the Toolroom Records crew, Deep Josh, Pete Simpson, Ellie Donohue and everyone who has helped us in this long 5 month adventure!…