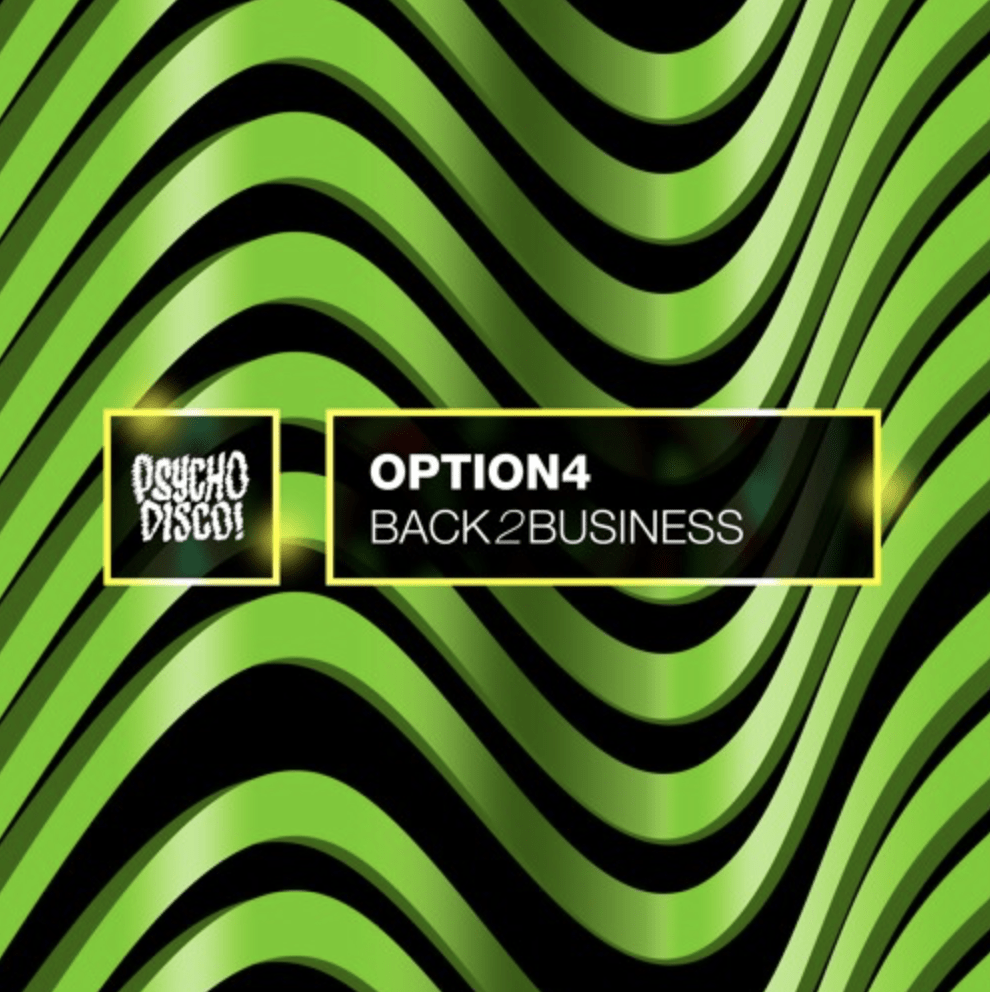 Option4 - Back2Business
Hailing from Denver, CO, DJ, producer, label head, and promoter Option4 has proven a true jack of all trades in the electronic music space. The mastermind behind leading event promotion company The Hundred and founder over at Hotboi Records, Option4 still somehow manages to not only perform as a DJ, but also produce music in his downtime from throwing some of the most renowned events in the country. Today, Option4 has put his producer cap back on with a brand new single titled "Back2Business" out via Atlanta house music label Psycho Disco!
A long time collaborator with the Psycho Disco! label, Option4's latest solidifies why legendary producers like MK have called him a producer to watch out for this year. Described as an "ear worm" and "peak-time house thumper" byComplex UK, "Back2Business" sees Option4 delve deep into the throes of a classic house formula whose sonic peaks and valleys ignite an adrenaline rush within the listener. The team over at Psycho Disco! aren't the only ones hearing the potential in this tune either, "Back2Business" has already received initial support from lauded tastemakers including Shiba San, Huxley, Kidnap, Rudimental, Don Diablo, Golf Clap, Vanilla Ace, Jeff / Rainer & Grimm, Horse Meat Disco, Mat.Joe, Paco Osuna, Blake Jarrell, Eric Sharp, and Codes.
If this is your first introduction to Option4, real name Brennen Bryarly, the music industry renaissance man has captured ears worldwide thanks to releases on labels including Ninja Tune, Nurvous, Club Sweat, and more. In addition, via his own Hotboi label, Bryarly has also released some of the genre's most praised recent releases from artists including Will Clarke, Huxley, Ill-Esha, and more. You may also be familiar with Option4 thanks to his co-productions with partner MANIK as 1/2 of duo 909 Til Infinity.