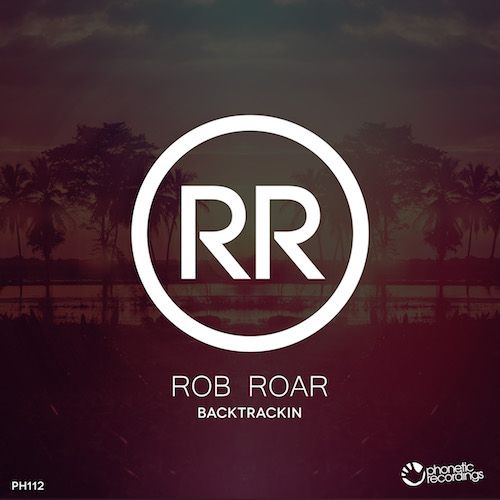 Rob Roar - Backtrackin
Phonetic are proud to present the new single from our head honcho. One of the lead tracks on the new Rob Roar Presents Ibiza Night & Day Album.
The previous Ibiza Night & Day hit No.1 Beatport (Sept '15), featuring at the top of the chart for 3 months. The follow up to DMC Mag's "Best Ibiza Album of 2014, Rob Roar's Ibiza Night & Day".
Rob has Written & Produced 3 Ibiza No.1 Records/Track of the summer (DJ's Ibiza Mag Hype Chart & Pete Tong's Radio 1 Ibiza Weekend show) under his Max Linen guise with 'The Soulshaker' & 'Flashback'. He has been instrumental in releasing many a Ibizan hit record. His 'Rockerfella' production topped many of the Ibiza resident DJ charts and hit No.1 in the USA House Chart. Rob has also written and recorded with Sir Tom Jones & Boy George.
As a DJ Mr Roar has Headlined The Legendary Sunset Terrazza Arena for We Love @ Space Ibiza, with main sets at Privilege, Amnesia (Main Room & Terrace), Es Paradis, Bora Bora, Mambo, Ibiza Global Radio, Eden etc. He has Toured all four corners of the world incorporating super-clubs in Oz, Asia and the USA.
Carving out his early career in House music, Rob was Head of A&R at R&S Records/Global Cuts Belgium (Jaydee – Plastic Dreams, Capricorn – 20hz etc). He is the owner of the Phonetic Recordings label, running for 14 years with Rob A&R'ing and helping build the careers of a string of chart topping acts including Daley Padley (Hot Since 82), D. Ramirez, Bodyrox & Luciana. As a budding young DJ, he perfomed weekly at the UK's super-clubs including Back 2 Basics, MOS, Miss Moneypennys, Chuff Chuff, Progress, Love To Be, Sugar Shack, Tall Trees, Pacha etc.
'Backtrackin' is a seriously Deep Tech House work out with mesmerizing vocals, written by Keithen Carter of Max Linen, Pat Leonard, Quincey Jones and Madonna fame. Road tested by Rob, with a string of DJ's and clubbers enquiring as to the name of the tune, combine this with Rob's reputation for producing tracks for the Space Terrace in Ibiza, 'Backtrackin' is all set for summer. Enjoy.