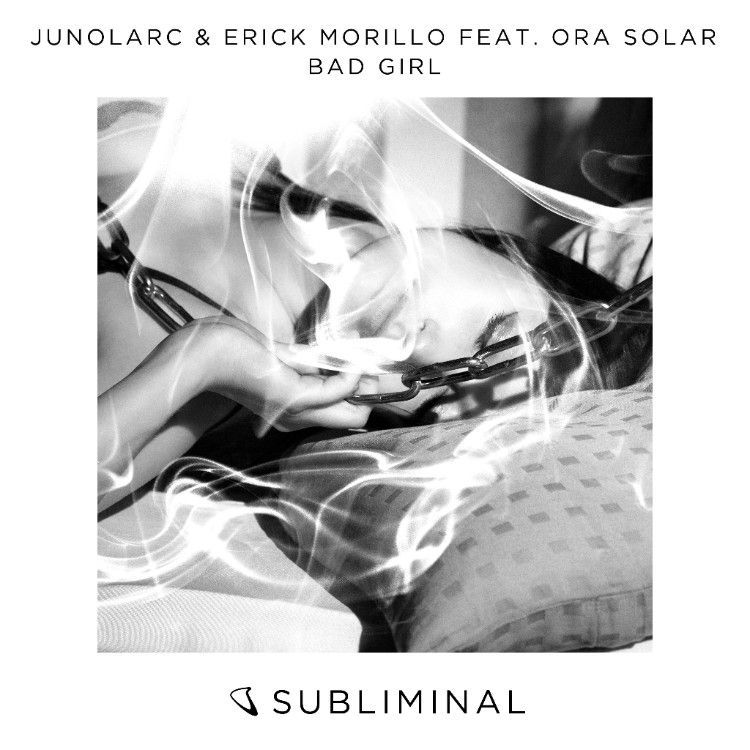 Junolarc & Erick Morillo ft. Ora Solar - Bad Girl
Platinum-selling DJ Erick Morillo has unveiled his brand-new single, an eagerly anticipated collaboration with revered German producer Junolarc. The track, titled 'Bad Girl' is released on 11th December via Erick's esteemed Subliminal label, and acts as the follow-up to his previous production, 'Waves.'
Showcasing a jaw-dropping link-up between Junolarc, Erick Morillo and Ora Solar, 'Bad Girl' displays a floor-thrilling synergy between its intense build-ups, contemplative lyrics and sublime sound selection, with the track oozing sex appeal thanks to Ora's seductive vocals and pitch-perfect delivery.
Since its relaunch in 2015, Subliminal has distributed a strong slew of records including 'Gone', Erick's previous team-up with Junolarc and Chris Child which also featured Ora Solar. Already this year, Erick has relaunched two of his pivotal imprints SONDOS and Subliminal Soul which cater to his diverse style and incredible knowledge of dance music. Forefronting the big room sound and cementing his status as one of the leading innovators, Erick's strong work ethic and energy is still prevalent today. Celebrating 20 years of Subliminal Records this year, Erick continues to support some of the best underground names in the scene including Eli & Fur.
From the instant success of his weekly 'Sessions' parties in New York, to hosting events like the annual road-blocking Subliminal Sessions parties in Miami at Winter Music Conference, and of course his now legendary Subliminal Sessions parties at Pacha Ibiza, 'Bad Girl' serves as an aural embodiment of the vibrant and diverse productions that have made Erick so hugely popular worldwide.
The track cements the status of both Erick Morillo and Junolarc as DJs, producers, and curators, of the highest order, and is set for release on 11th December; Erick's final release of this calendar year.
For more information on Erick Morillo, please visit:
https://soundcloud.com/erickmorillo
https://www.facebook.com/ErickMorilloOfficial/
For More information on Junolarc, please visit:
https://soundcloud.com/junolarc
https://www.facebook.com/Junolarc/
For more information on Ora Solar, please visit: