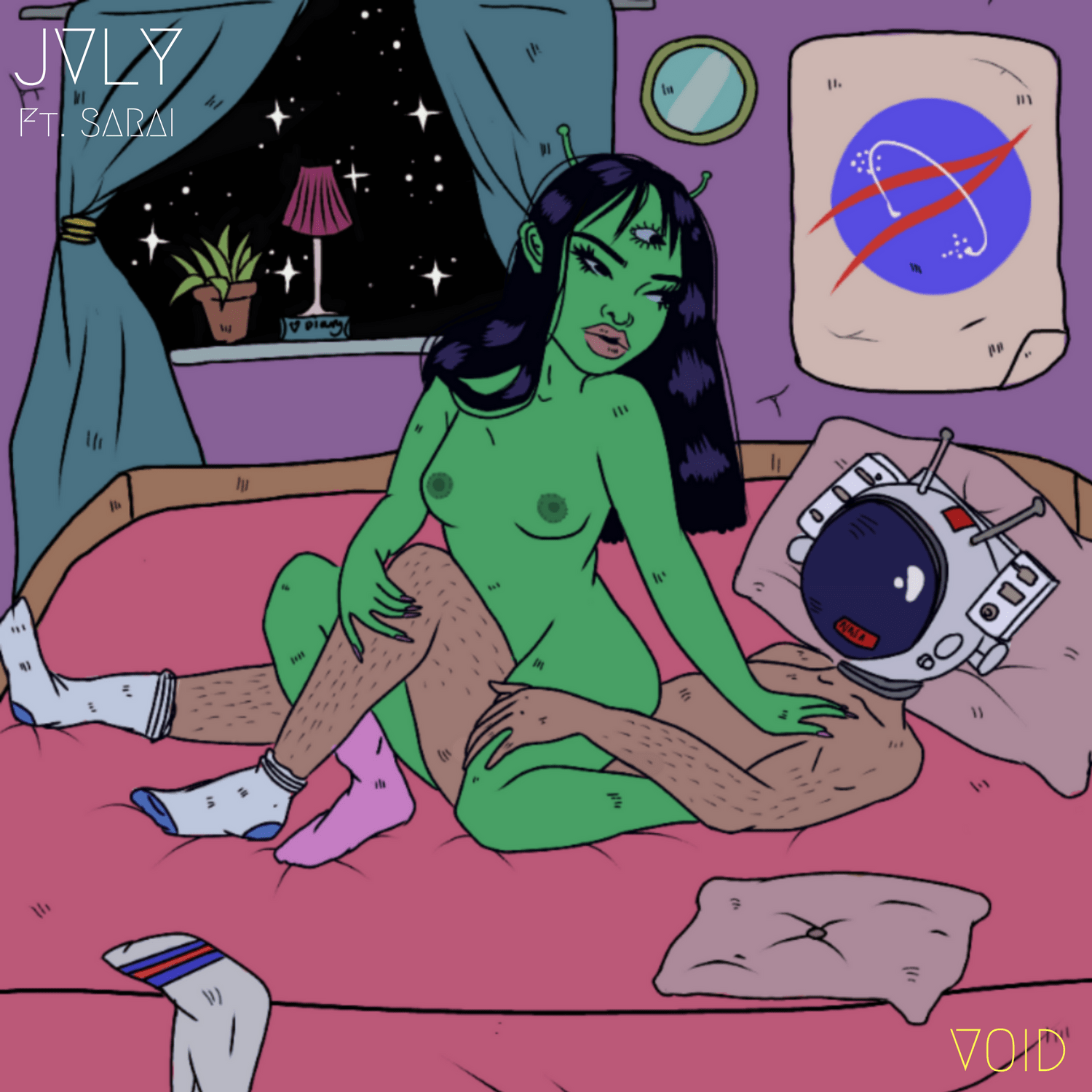 JVLY ft. SARAI - Void
After sharing new single 'Namek' featuring Chester Watson last month (the first taste of his upcoming debut ep), Sydney producer JVLY is now ready to give us the ep's second single 'Void', featuring the vocal stylings of Sydney artist SARAI.

'Void' is the first song JVLY wrote for this project, which interestingly started off very differently to what it is now.
"There's this spot I always go in my car with my little MIDI keyboard to start ideas, and this one was the same. I'd put the outro section together first and it was heading in more of a house direction, but then the rest of the song started to take shape and it morphed in to what it is now," JVLY said.
The cracklings of vinyl set the mood with eerie samples cutting through in a ghost-like chant. There's a very urban feel to this track as it develops, and the R&B tones to SARAI's voice create a layer of mystery to the gritty track.

This is the first time these two have collaborated, but it seems their time together was productive and there may just be more where this came from.
"We finished this and another tune from the project called 'Stone'. We just clicked. Her vocals are so dynamic and the arrangements are insane; she is crazy talented," JVLY said.
SARAI also speaks highly of JVLY's vision, so the two are clearly a musical match made in heaven.
"JVLY's sound is both subtle and yet a strong current of ethereal, electronic vibrations. His perspective is refreshing as it is both inclusive yet uniquely artistic, and I feel honoured to work with him and feature on it," SARAI said.
'Void' is available everywhere now including Spotify & Apple Music, where you'll also find JVLY's recently released single 'Namek', featuring Miami rapper Chester Watson.
Previous Single:
https://soundcloud.com/jvlyxx/namek-ft-chester-watson
JVLY:
https://www.facebook.com/jvlymusic
https://soundcloud.com/jvlyxx
https://twitter.com/jvlyxx
https://www.instagram.com/jvlymusic/

SARAI:
https://soundcloud.com/sarai_official
https://www.facebook.com/sarai.officialmusic
https://www.instagram.com/sarai.music