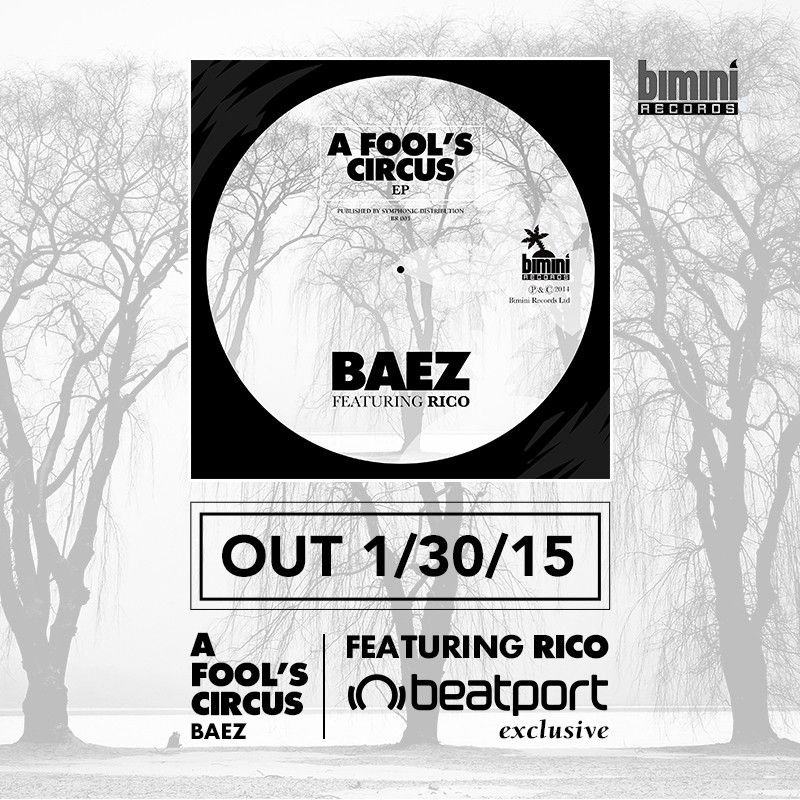 Baez – A Fool's Circus
Bimini welcomes a new member to the family, BAEZ. A Miami native since 2001 and named Best DJ of 2013 per Miami New Times.
Sean Levisman wrote, "It's a tough racket being a DJ in Miami. In a nightlife capital that moves to that uhntz-uhntz beat 24/7, there's bound to be a constant surplus of hungry wannabes fighting over gigs for their measly share of the limelight. Only genuine talent, hard work, and dedication set apart the pros. Take Miami clubland mainstay Jason Baez, known professionally as BAEZ."
As a producer, Baez signed on Chris Fortier's successful imprint, Fade Records, Wehppa Music, DeepTech Records among others. These record labels gave BAEZ the opportunity of free expression for his unique style in music. As a DJ, you can find him in all the hot spots of Miami's underground nightlife and as a resident with Bespoke Music events in NYC (Verboten).
"A Fool's Circus" delivers a groovy dance floor hit with a catchy melody and a deep bassline that will truly standout on the dance floor. B Side is rendered by 'La Muerte Peluda', a minimal & deep house track with smooth pads, heavy bassline and enough character to cause some serious stir. Includes a remix by Rico staying true to its original counterpart but still manage to offer a different vibe, surely to keep the groove flowing.
Out now on Beatport
http://www.beatport.com/release/a-fools-circus/1453799